About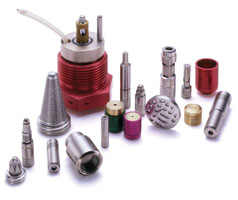 For over 60 years, the Lee Company has pioneered the development of miniature precision fluid control components for aerospace, down-hole oil tools, machine tools, medical/scientific instrumentation, and ink-jet printing. Lee's unique capabilities in miniaturization and engineering expertise - one in every eight employees is a graduate engineer - keep the company at the forefront of fluid flow technology.

Since their founding in 1948, The Lee Company's goal has been clear — engineer innovative products that meet their customers' design challenges efficiently and economically. They continue to set the standards for fluid control components through designs and products developed at their Technical Centers in Essex and Westbrook, Connecticut.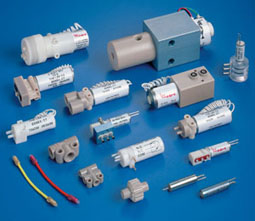 Product lines include:
Precision Microhydraulics – valves, screens, restrictors and plugs for hydraulic and pneumatic systems in commercial and military aircraft, spacecraft, missiles, naval vessels, machine tools, down-hole oil tools, power generation equipment, race cars and more.


Electro-Fluidic Systems - miniature solenoid valves, pumps, and inert fluid handling components for medical/scientific instrumentation, ink-jet printing, and other high technology systems.


Industrial Microhydraulics – valves, screens, restrictors and plugs that are typically used in high volume industrial hydraulic, automotive and medical applications.
Driven by a commitment to technology, the company's ongoing engineering, research, and development activities create new products and identify Lee as a company continually advancing the technology of miniature fluid control components.

Product Catalog