About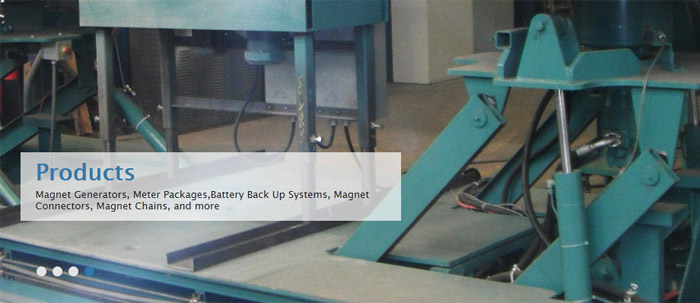 Magnetic Lifting Technologies US offers a wealth of experience, products and services for all of your magnetic lifting equipment needs and "Proven Cost Saving Programs."
MLTUS offers:
Engineering & manufacturing of all types of new heavy lifting magnets.
Engineering & upgrades for your existing magnets.
Reconditioning and rebuilding services for existing magnets.
All related components and power supplies to operate your magnets.
Equipment & magnet operator training programs and seminars.
Visit MLTUS at www.MLTUS.com to see our full range of products and services that we offer.
Training

The MLTUS philosophy on product use is… an educated customer with the knowledge of the proper use of a magnet, will give a magnet the life it deserves. By knowing th... Read more

Service

Magnetic Lifting Technologies US offers services to help companies reduce their expenditures for magnet service. The services are: Magnet Lo... Read more

Lightweight Xtra Deepfield Copper

The LXDC magnet is manufactured for use in scrap yards where Overhead Cranes are used ... Read more

Employment

EMPLOYMENT Have an interest in joining the MLTUS family?If you have an interest to work for a dynamic company in He... Read more

Product Catalog
Magnetic Lifting Technologies US is listed in these service categories: