About
Meiyu is an international designer and manufacturer of custom automation equipment. They provide cost effective alternatives and innovative manufacturing solutions to help you remain successful in today?s highly competitive business environment. Meiyu has over 20 years experience in multiple industries such as Electronics, Automotive, Semiconductor, Medical and Food Processing.

Whether your needs are benchtop workstations or fully integrated automatic assembly processes, Meiyu can install and service anywhere in the world. This is made possible through their offices in Asia and North America.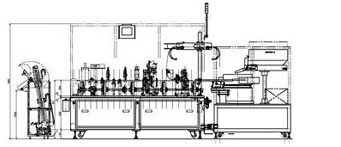 Meiyu is able to meet your manufacturing needs by offering the following services:
· Custom Assembly Design and Build
· Private Label Machine Construction
· Turnkey Process Tooling
· Manufacturing Production


Meiyu understands the pressures in the highly competitive global business markets. They recognize ?time to market? is your biggest challenge. Meiyu will partner with you to develop the right manufacturing and tooling plans for your product. Quick delivery and high performance is the cornerstone for their success.
Meiyu?s philosophy of ?being your number one supplier of automation? drives everything that they do. Their commitment to their clients is unparallel in the machine construction industry.
Meiyu welcomes the opportunity to review your automation needs and assist you in remaining successful in today?s highly competitive business environment.
Supplier Directory Categories
Meiyu Automation Corp. is listed in these categories: