About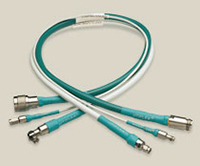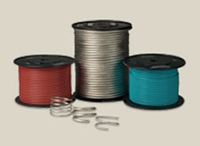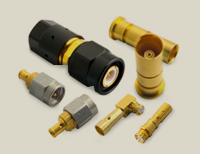 For more than 50 years, Micro-Coax has been a veteran-owned small business, specializing in high quality custom transmission line solutions. When reliability matters, the company is a leader in providing custom technical solutions for signal transmissions from Point A to Point B in the most challenging environmental conditions.
The Company's initial products, semi-rigid coaxial cable and delay lines, are part of a growing line of microwave components. In fact, Micro-Coax has grown to become the world's largest semi-rigid coaxial cable manufacturer. Today, Micro-Coax has a broad offering of transmission line products, providing the best custom solutions to your transmission line needs. Our experienced Engineering staff, second to none, has the capability to provide custom, cost-effective, cable, connectors, cable assemblies and EMI Shielding products to meet your most demanding and time sensitive requirements.
The products offered by Micro-Coax today serve more applications than ever before. Our products can be found in systems ranging from military communications, radar, missile guidance and satellites, aviation, mobile devices, cellular transmitters and receivers, and a wide range of test equipment. Our sales offices are located throughout the world, but all design and manufacturing are performed in our 92,000 sq. ft. state of the art facility located in Pottstown, Pennsylvania.
Micro-Coax is known for reliability, service and product quality throughout the industries it serves. In fact, our commitment to quality was recognized in 1995 when we received ISO 9002 registration, and then again in 2003 when we were recertified to ISO 9001:2000. Today, in recognition of our continuous improvement efforts, Micro-Coax is AS9100, Rev. C certified. Statistical Process Control (SPC) techniques are employed throughout the facility to monitor both service and product quality with the goal of continuous improvement.
When reliability matters, you can count on Micro-Coax products to provide custom solutions to complex transmission line challenges.
Supplier Directory Categories
Micro-Coax is listed in these categories: