Profile Home
Supplier:
Novaflex Group

About
Novaflex Group: "Getting the Most from a Single Source"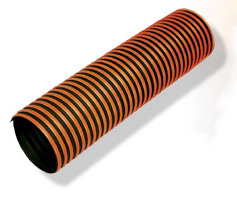 The Novaflex Group™, founded in 1977, is the largest privately-owned North American designer and manufacturer of hose, duct, connectors, venting and chimney products for the safe and efficient movement of air, liquid and material. Novaflex™ offers the most comprehensive solutions for these industrial, commercial and residential markets through their network of fifteen wholly-owned and operated manufacturing and distribution facilities. Novaflex's brands are known internationally as innovation and quality benchmarks within each industry in which they operate. This is attributed to their end-user application focus, along with a proven track record of providing unique, customized turn-key solutions for the most challenging engineering and application specific problems.
Unlike the industry "giants", The NovaFlex Group™ has the versatility needed to fill specialized orders quickly and affordably.
Associated companies, brands and trademarks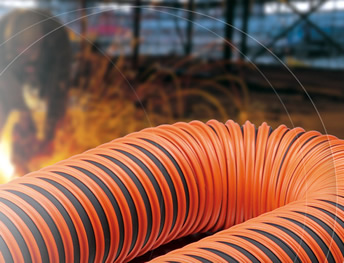 Novaflex Hose™, Novaflex Industries™, Novaflex Plastics™, Techose Ltee™, along with Novaflex Limited™, comprises a network of R&D, manufacturing and distribution divisions for Novaflex™ hose and duct products.
These divisions serve a multitude of industries, including; marine, automotive, industrial manufacturing, rail, petroleum, aquaculture, pulp & paper including wood-working, waste management, food & beverage, construction, mining and many other industries which require the safe and efficient transfer or movement of gaseous, liquid or solid/semi-solid material. Novaflex™ is also at the cutting edge of design and manufacture of hose products for new and emerging industries such as, hydro-jetting, hydro-seeding, hydro-excavation and bio-fuels. Trademarks; NovaFlex® Polar Railflex™, U-Flo™, Uni-chem™, Slurry King™ and U-Lok™ .

Flexmaster Canada Limited™ and Alpha Free Flow Industries™ are group companies and brands operating in the industrial, commercial and institutional heating, ventilation and air-conditioning (HVAC) industry. Flexmaster™ and Alpha™ specialize in low to high pressure round, rectangular and flat oval ductwork including custom sheet metal fittings. Trademarks associated with these companies are; Triple Lock™, Fabriflex™ and Ductbond™ Alpha Free-Flow™
Z-Flex® U.S.and Flexmaster Canada® are innovative leaders in the venting industry for both, industrial/commercial and residential applications. Z-Flex® designs and manufactures venting products for gas, oil and solid fuel applications for furnace, boilers and hot water heaters and associated appliances. They also manufacture the industry-leading Z-Flex® chimney liner kits for hearth and stove applications. Z-Flex®. is also at the forefront of R&D for venting products for the next-generation of energy-efficient "on-demand" hot water heaters and supplies many of the large brands as an OEM. Trademarks; Z-Flex™, Z-Vent™ Z-Vent Commercial™, Insul-Liner ™and Insulvent™

The Novaflex Group™ attributes success to a corporate philosophy of creating value for customers with innovative products and services that exceed customer expectations and requirements, continuously seeking ways to improve the quality of products and processes. Novaflex™ is an industry leader, whose quality products are sold across North America and throughout the world.

Product Catalog
Novaflex Group is also listed in these categories: