About
Manufacturer of High Quality Piezoelectric, Alumina, and Single Crystal Products
Omega Piezo Technologies, Inc. manufactures high quality piezoelectric, alumina, and single crystal products at competitive prices. They constantly strive to offer the highest quality, lowest prices, most rapid delivery times, and best customer service on all of their products.
Their piezoelectric products include piezoceramic components, piezo single crystals, piezo subassemblies and devices, and select piezo based systems. The piezoceramic components produced by Omega include hard and soft PZTs; a wide range of geometries including rings, plates, rods, disks, tubes, etc.; as-fired and precision machined forms; and various electrode types and patterns including thick film silver, sputtered gold, as well as electroless copper, nickel and gold.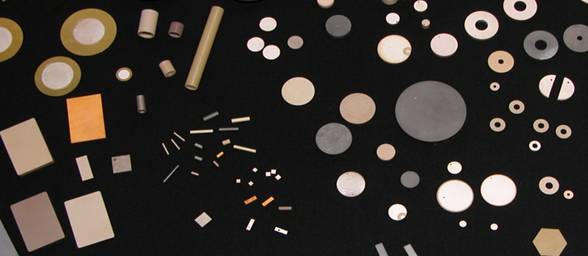 Their alumina products consist of high alumina content (>95%), high precision, alumina ceramics. In addition to piezoelectric single crystals they also manufacture LYSO and BGO scintillator crystals.

Omega's engineers work closely with individual customers to provide solutions in addition to selling off-the-shelf components. They offer engineering support services that include material selection, component design assistance, device and system modeling, component/device prototyping and failure analysis. Omega provides prototype, pilot, and full scale production of components. They are currently supplying customers with piezoelectric products in volumes from a few thousand to more than 1 million pieces/year.
Their technical staff members, which help customers to develop new products using their advanced piezoelectric components, includes Ph.D. level engineers with research, product/process development and manufacturing experience from both a piezoelectric materials and piezoelectric device physics perspective. Such a combination of expertise gives Omega great strength in developing and manufacturing advanced piezoelectric materials and devices for their customers. In addition, the engineering team has experience in device modeling, applications engineering, Six Sigma, ISO 9000 quality system, manufacturing work teams, and lean manufacturing.
Supplier Directory Categories
Omega Piezo Technologies is listed in these categories: