About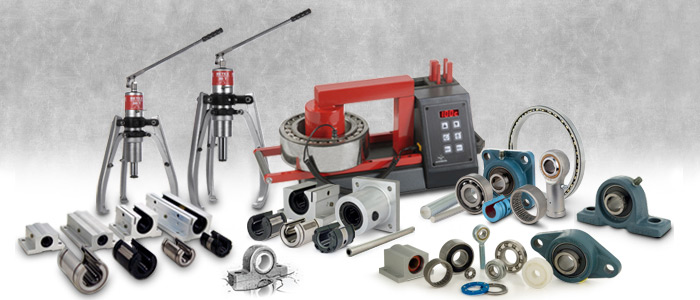 Quality Bearings and Components, a division of Designatronics Inc., is an industry leader for all things bearing related. We offer a wide selection of all types of commercial and precision grade bearings, as well as a number of bearing maintenance products. Because bearings are such a common and integral component in nearly every application, we feel it is important to provide not only a comprehensive selection of products, but a wealth of technical information as well. Literature regarding proper bearing selection and usage can be found in our master catalog and on our website. Additionally, we have engineers who are ready to assist you with all your bearing needs.
QBC's extensive selection of bearings includes ball bearings, press bearings, roller bearings and clutches, sleeve bearings and bar stock, linear bearings and shafting, spherical bearings and rod ends, thrust bearings, pillow blocks and other bearing mounts. These bearings are available in inch and metric sizes, many different metal and plastic materials, and various precision grades. Depending on the individual bearing type, a variety of other options, such as shielding and lubrication type, are also available. We can also provide custom bearings, and host a class 1000 clean room for all our lubrication capabilities.
QBC is also the USA exclusive distributor of BEGA Special Tools for maintenance of bearings and other transmission components. Induction heaters provide safe, even heating for easy mounting and dismounting; bearing monitoring tools have digital displays that accurately measure and display various conditions to help optimize bearing performance; mechanical and hydraulic pullers are ideal for effectively removing large transmission components; hydraulic lift equipment is a space efficient way to lift and reposition heavy machinery; digital alignment equipment takes the guesswork out of the alignment process and provides smoother operation.
At QBC, we understand that your application requires more than just a high-quality part to succeed. That's why we provide for you every way we can when it comes to bearings. Next time you have a bearing requirement, give us a call and we'll make it happen.

Product Catalog