About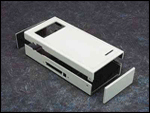 Mission
Make Toolless Plastic Solutions Inc. the dominant provider, and make "Toolless" the pre-eminent name in the market by providing the best customer service, the highest quality and the fastest delivery. Continuously increase shareholder value, routinely affect the lives of employees in a way that moves them toward their chosen goals, and regularly contribute to the larger community.
History
In 1985 a French engineer, Jean Claude Antoine, needed low quantities of various plastic housings for stage lighting. Over the next few years, borrowing from the sheet metal and cabinet-making industries, he developed a process of machining and bending plastic sheet to make these plastic housings. With the introduction of CNC technology, the process became more automated and efficient. LTP, the French company Mr. Antoine started, is today the largest producer of "Toolless" plastic enclosures in the world. As with any new technology, LTP spawned a number of spin-offs who were former licensees, distributors, employees, etc. Europe has a large number of companies using the technology today. It was from one of these companies, a German company called TTK Kunstoff Technologie, that Toolless Plastic Technologies, LLC was born.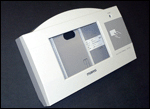 Founded in 1998 by Jim Fowler, Toolless Plastic Technologies, LLC purchased a license and machines from TTK Kunstoff Technologie. The licensing aspect of the technology expired in 2001.
In 2006, LTP purchased a majority position in Toolless Plastic Technologies, LLC, renamed it to Toolless Plastic Solutions, Inc., upgraded all of the equipment and operating systems, and introduced new capabilities which allow the forming of more curves and unique shapes. Toolless Plastic Solutions is still run by Jim Fowler in an 8000 square foot design and manufacturing facility north of Seattle, WA.
Core Belief
The company's fundamental belief is that they can provide an unique product, with outstanding service, while making a profit. Profit allows growth, and growth creates opportunities for customers and employees. Growth requires that they stretch, learn, change and expand their vision and their capabilities. Growth is what happens when they respond to customers' needs and exceed their expectations, and profit is what allows the company to add new capabilities, new services and new products.



Supplier Directory Categories
Toolless Plastic Solutions Inc. is listed in these categories: