About
Solving Challenges from the Inside Out
Over the past 60 years, United Equipment Accessories, Inc. has proven itself as a leader in the manufacture of high quality slip rings, hydraulic swivels, cable reels, and shift controls. Each of UEA's products is engineered to perform in the harshest environments. UEA takes pride in being an ISO 9001:2008 certified company. Their philosophy of "Total Quality Management" insures each employee's commitment to quality improvement. UEA is proud to have been a family-owned company since 1952. UEA's staff is eager to work with you on a design and assembly for your unique application.

Slip Rings
UEA slip rings offer design versatility as component kit rings or as completed, ready-to-mount assemblies with optional pre-wired harnesses. A wide selection of circuitry is available with many combinations of amperage and voltage (AC or DC). UEA slip rings come in a variety of bore sizes, from .500" to 14.00". Every order is custom designed for your specific motion application need. UEA engineers work with you on the application to provide the highest performing quality slip ring available.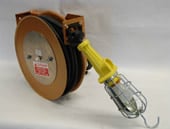 Cable Reels
UEA's unmatched flexibility in slip rings is extended to quality cable reels. UEA Cable Reels serve applications in many industries. They can be mounted several different ways, so efficiency is maximized in the workplace and in production. UEA cable reels are available in a variety of standard sizes to meet most job demands. For special one-of-a kind applications, United Equipment Accessories also supplies custom cable reels.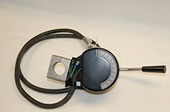 Shift Controls
Shift Controls from UEA are built to meet the specific requirements of your heavy-duty, off-road equipment transmissions. UEA original shift control design, the industry standard for almost three decades, has repeatedly been proven to withstand the harshest environmental conditions in the field. UEA shift controls are available in a variety of styles, patterns, and mounts.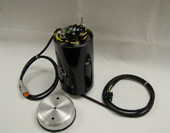 Hydraulic Swivels
UEA's hydraulic swivel design concepts are refined utilizing SolidWorks solid modeling and FEA (Finite Element Analysis) to meet customer specifications. Swivels are fabricated by state-of-the-art CNC machines, with seal grooves in either the housing or the spool. The swivels are clean-room assembled and rigorously tested prior to shipping. UEA hydraulic swivels are available with a variety of diameters, cylinder options, and in hydro-electric combination units.
Download our brochure to learn more about our product lines.
Supplier Directory Categories
Technical Articles