About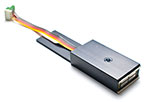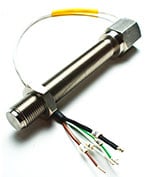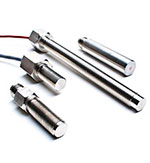 Xensor Corporation has been a full-line supplier of motion sensors for standard and custom applications since 1965. Our sensors are designed and manufactured in-house to address low- to high-volume OEM requirements and to withstand even the harshest industrial conditions. Our abilities also extend to repair and maintenance work. In almost all cases we can supply exact drop-in replacements to match even the most unusual sizes. We are also able to make modifications and improvements to existing designs, giving you a customized solution and maximizing sensor value.
Xensor provides the products and services that others cannot. That includes motion sensors in the following technical categories:
Variable Reluctance: Xensor integrates magnetic pickups and electronics to meet a broad range of industrial needs.
Hall Effect: Single-, dual-, and triple-Hall Effect sensors support speed, quadrature, direction, and timing measurement, as well as binary position decoding.
Magnetoresistive: Digitrac, Quadratrack, and other magnetoresistive sensors meet requirements for higher resolution and precision.
RF: Xensor employs RF for high resolution, stability, and near zero drag, ideal for currency-counting, robotics, and other applications.
Capacitive: Intended for process control, fluid-level sensing, touch controls, proximity switching, and other applications.
With our 30,000 sq. ft. facility, we fulfill customers' specific needs and meet the rigorous demands of various end-use industries. Our plastic molding and electronic assembly capabilities, as well as our production machine shop, have enabled us to build a roster of products for various applications across a range of industries. In addition, we offer innovative engineering and custom design solutions that can help you to develop a unique product to fit your needs. Our technical strengths are complemented by customer service and delivery capabilities, designed to streamline your ordering process. We are fully equipped to produce low-, mid-, and high-volume orders, and no matter the order size, we promise short lead times so you get your product exactly when you need it.
Supplier Directory Categories
Xensor Corporation is listed in these categories: