About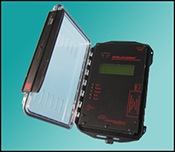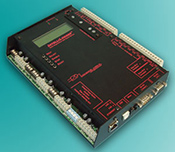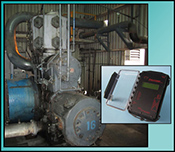 Logic Beach offers a full spectrum of data logging instruments that are used world-wide in applications ranging from energy audits to vehicle test, emissions monitoring, product R&D, field test, energy production, process improvement, alternative energy and countless other applications. All are stand-alone data acquisition systems that sample input signals, process the readings per a user defined algorithm and store collected data to instrument memory for later download to a PC for plotting and analysis. Additionally, our IntelliLogger line features network connectivity, enabling the instruments to send status/alarm emails and text messages, FTP data to servers for unattended archiving and even serve up Web pages to your browser.
Multi-Channel Programmable Data Loggers
Logic Beach has a long-standing reputation of providing simple to program, extremely flexible data recorders used in multitudes of applications. Readings from analog, serial and digital sensors and signal sources are all easily handled. Channel count can be increased in the field. Raw data can be processed by the data logger for statistical data reduction, algebraic manipulation, conditional alarm output, and a variety of other complex on-board tasks.
Programming of Logic Beach data acquisition instruments is accomplished using Logic Beach's revolutionary HyperWareâ?¢ icon-based programming and data analysis software. The full-featured HyperWareâ?¢ software supports drag and drop, icon-based programming, numerous communications methods, real-time trending, and collected data plotting and data format conversion.
Single / Dual Channel Data Logging Instruments
The new EL-USB series of data logger incorporate a unique form factor for simple data logging tasks requiring a dedicated function or a single input. Their small size makes them easy to place in tight locations. Low cost reliable data recording is their function.
Supplier Directory Categories
Logic Beach, Inc. is listed in these categories: