Agenda
**Subject to change prior to show date
11:30 AM - 5:00 PM EST (8:30 AM - 2:00 PM PST)
Water Quality & Water Reclamation Open
Visit the many booths in the Exhibit Hall, chat with booth representatives, learn about new products, and more.
Visit the Networking Lounge and interact with other event attendees.
Visit the Resource Center and download all materials of interest.
12:00 PM - 12:30 PM EST (9:00 AM - 9:30 AM PST)
How do regulatory changes impact the global water and wastewater treatment industry? This presentation identifies upcoming regulations; explores short- and long-term market implications; and previews best available technologies for compliance.
Learn More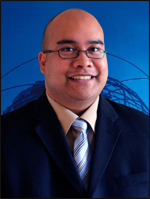 Eric Meliton
, Industry Analyst - Environmental Technologies, Frost & Sullivan
12:30 PM - 12:45 PM EST (9:30 AM - 9:45 AM PST)
Intelligent water systems make informed decisions based on connected information sources. By connecting demand to supply, worker to problem, and utility to utility, water managers can reduce loss, anticipate demand, and increase reliability.
Learn More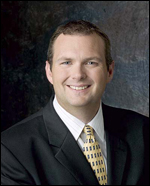 Alan Hinchman
, Global Industry Manager - Water, GE Intelligent Platforms
12:45 PM - 1:30 PM EST (9:45 AM - 10:30 AM PST)
New concepts in the use of biology, control systems, aeration, and fluid dynamics are dramatically improving wastewater treatment processes. This presentation examines one company that combined these concepts to create a revolutionary new treatment system.
Learn More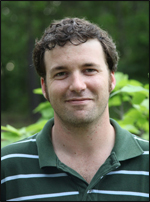 Talbot Presley
, Vice President of Business Development, Active Water Sciences
1:30 PM - 2:00 PM EST (10:30 AM - 11:00 AM PST)
Many municipalities face odor issues. While the problem is pervasive, it receives inadequate attention. This presentation, designed for professionals involved with environmental odor issues, addresses state-of-the-art techniques for assessing odor problems and explains how to design an odor management master plan.
Learn More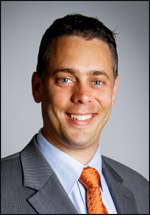 Thierry Page
, CEO, Odotech, Inc.
2:00 PM - 2:30 PM EST (11:00 AM - 11:30 AM PST)
Comparing oil/water separator options will help keep your company's effluent compliant, while saving money in reduced equipment and maintenance costs.
Learn More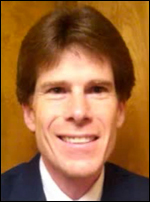 Dave Goding
, Owner and Founder, Mercer International
2:30 PM - 3:00 PM EST (11:30 AM - 12:00 PM PST)
NETWORKING LOUNGE SCHEDULED CHAT
"Which Technology is Best for Online Chlorine Monitoring?" Hosted by Hach
3:00 PM - 5:00 PM EST (12:00 PM - 2:00 PM PST)
Interact with Attendees and Exhibitors in the Exhibit Hall and Networking Lounge.
Presentations available On-Demand.