Agenda
**Subject to change prior to show date
11:30 AM - 5:00 PM EST (8:30 AM - 2:00 PM PST)
Alternative & Renewable Energy Open
Visit the many booths in the Exhibit Hall, chat with booth representatives, learn about new products, and more.
Visit the Networking Lounge and interact with other event attendees.
Visit the Resource Center and download all materials of interest.
11:45 AM - 12:30 PM EST (8:45 AM - 9:30 AM PST)
This presentation covers process automation in alternative & renewable energy production, primarily solar, hydro-electric, bio-mass, bio-gas and waste. The presentation discusses the key drivers and trends as well as some of the challenges in running plants efficiently. Also covered are advances in technology that help tackle these challenges effectively while keeping operating costs under control.
Learn More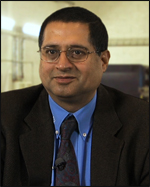 Ravi Jethra
, Industry Business Manager - Power & Energy, Endress+Hauser
12:30 PM - 1:15 PM EST (9:30 AM - 10:15 AM PST)
Specialty materials play key roles in solutions for clean energy technologies. High-performance materials - metals and ceramics - enable, among other key elements of a clean energy future, the development and production of more energy-dense electric vehicle batteries and more efficient motors, better wind-driven generators, and more efficient photovoltaic cells. This presentation covers the contributions that high-performance materials make to the continuous improvement of clean energy technologies.
Learn More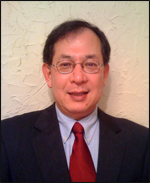 Koshi Okamoto
, Executive Director, Corporate Business Development, Hitachi Metals America, Ltd.
1:15 PM - 2:00 PM EST (10:15 AM - 11:00 AM PST)
Everybody could use a little extra cash these days and Renewable Energy Credits (RECs) are one way to help reduce overhead, help pay the mortgage, or simply improve your bottom line.
Learn More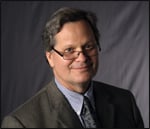 Bruce Grulke
, CEO, REConomics, LLC
2:00 PM - 2:30 PM EST (11:00 AM - 11:30 AM PST)
NETWORKING LOUNGE SCHEDULED CHAT
"Integration of Electromechanical Devices Into Alternative Energy Applications - the Benefits and What to Consider" Hosted by Nicola Borgarelli, Umbra Group
2:15 PM - 2:45 PM EST (11:15 AM - 11:45 AM PST)
Liquid fuels are essential for many aspects of society. The only alternative to unsustainable fossil fuels for heavy-duty transportation and mobile uses is biofuel. Biodiesel is America's first advanced biofuel. Biodiesel can deliver significant economic and environmental benefits while displacing unsustainable fuels for society's critical needs.
Learn More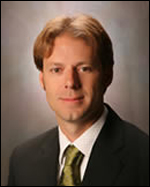 Don Scott
, Director of Sustainability, National Biodiesel Board
2:45 PM - 5:00 PM EST (11:45 AM - 2:00 PM PST)
Interact with Attendees and Exhibitors in the Exhibit Hall and Networking Lounge.
Presentations available On-Demand.