Agenda
**Subject to change prior to show date
11:30 AM - 5:00 PM EDT (8:30 AM - 2:00 PM PDT)
Industrial Automation & Robotic Systems Open
Visit the many booths in the Exhibit Hall, chat with booth representatives, learn about new products, and more.
Visit the Networking Lounge and interact with other event attendees.
Visit the Resource Center and download all materials of interest.
12:00 PM - 12:45 PM EDT (9:00 AM - 9:45 AM PDT)
Apple has revolutionized mobile computing. This presentation will discuss how to use iOS or Android to mine data from control systems and push this information to the people who need it. The presentation will also demonstrate how to architect, develop, and distribute these applications.
Learn More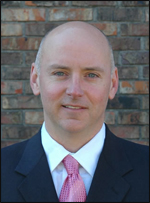 Keith A. Jones, P.E.
, President, Prism Systems, Inc.
12:45 PM - 1:30 PM EDT (9:45 AM - 10:30 AM PDT)
As a cost-effective alternative to electromechanical solutions, servopneumatic technology can be used to fulfill a broad range of motion applications. This presentation introduces a new system that is both modular and scaleable, offering insight into the trends of this technology area.
Learn More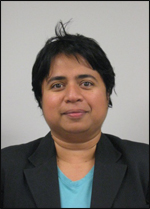 Nuzha Yakoob
, Product Manager - Positioning, Festo
1:30 PM - 2:00 PM EDT (10:30 AM - 11:00 AM PDT)
Over the years, cable management methods have not kept pace with the increasing use of robots. Under-estimating cable management issues, however, can lead to significant downtime, lost revenue, and damaged reputations. This presentation describes a best practice approach for attaching and guiding cable.
Learn More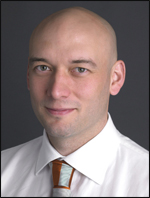 Kevin Wright
, Country Sales Manager, igus Inc.
2:00 PM - 2:30 PM EDT (11:00 AM - 11:30 AM PDT)
Building a controller has never been easier – or more confusing. Today's market offers an almost limitless combination of technology, devices, and products from which to choose. With constantly changing technology, the designer needs to reduce these options to a manageable level.
Learn More
Chuck Lewin
, Founder, VP of Engineering, Performance Motion Devices, Inc.
2:30 PM - 3:00 PM EDT (11:30 AM - 12:00 PM PDT)
KNOWLEDGE EXCHANGE SCHEDULED CHAT
"What to Look for When Specifying a Robot Cable" Hosted by Don Nester, Chainflex® Product Manager, igus® Inc.
3:00 PM - 5:00 PM EDT (12:00 PM - 2:00 PM PDT)
Interact with Attendees and Exhibitors in the Exhibit Hall and Networking Lounge.
Presentations available On-Demand.