Agenda
**Subject to change prior to show date
11:30 AM - 5:00 PM EST (8:30 AM - 2:00 PM PST)
Wind Energy Technology Open
Visit the many booths in the Exhibit Hall, chat with booth representatives, learn about new products, and more.
Visit the Networking Lounge and interact with other event attendees.
Visit the Resource Center and download all materials of interest.
11:45 AM - 12:30 PM EST (8:45 AM - 9:30 AM PST)
This presentation will focus on the key considerations for wind turbine designers and engineers in selecting, designing, and installing arc flash protection to mitigate catastrophic damage in wind power applications.
Learn More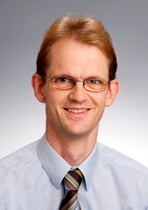 Jakob Seedorff
, Technical Director, Littelfuse Selco
12:30 PM - 1:15 PM EST (9:30 AM - 10:15 AM PST)
This presentation provides an overview of the competitive landscape for U.S. Wind O&M markets, assessing the timing and scale of the opportunity and the most successful emerging business models.
Learn More
Presented by:
1:00 PM - 2:00 PM EST (10:00 AM - 11:00 AM PST)
IHS GlobalSpec Electronics & Media
Video
1:15 PM - 2:00 PM EST (10:15 AM - 11:00 AM PST)
This presentation will feature two ground-breaking products from Parker's broad array of solutions designed specficially to improve the reliability and performance of wind turbines. First, a next-generation thermal management system for wind turbine power systems, and second, a modular, multi-function gearbox filtration system that features a variety of advanced fluid monitoring and conditioning capabilities.
Learn More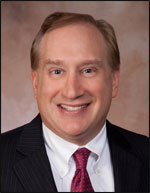 Rich Nagel
, Global Business Development Manager, Parker Hannifin - Renewable Energy Solutions
2:00 PM - 2:45 PM EST (11:00 AM - 11:45 AM PST)
As wind turbine blades get longer and longer, reduction in weight has become a key focus for designers and manufacturers. Elimination of adhesive lines and fillers produces a superior quality blade that can result in more than a 10% reduction in weight. This presentation will describe technologies that allow a blade to be molded in one piece.
Learn More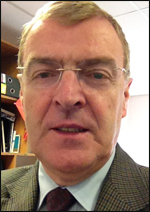 P.J. Feerick
, Managing Director, EireComposites Teo
2:45 PM - 3:30 PM EST (11:45 AM - 12:30 PM PST)
Emergency situations in and around wind farms can be easily resolved, or exteremely demanding, depending on the nature and location of the incident. This presentation offers operators and emergency responders the principal keys for the successful and safe resolution of emergencies affecting wind farms and wind turbines.
Learn More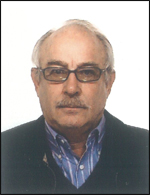 George H. Potter
, Fire Protection Specialist, Spanish Fire Fighters Association
3:30 PM - 5:00 PM EST (12:30 PM - 2:00 PM PST)
Interact with Attendees and Exhibitors in the Exhibit Hall and Networking Lounge.
Presentations available On-Demand.