2:00 PM - 3:00 PM EDT (11:00 AM - 12:00 PM PDT)
How 3D Printing Impacts Architecture
Gain an inside view into the use of 3D printing by practicing architects. Piet Meijs of Rietveld Architecture will discuss the reasons his firm chose to invest in 3D printing. In particular, he will describe the workflow his team has built around Objet's ultra-thin-layer PolyJet™ technology. Using example projects to illustrate, Meijs will explain the many advantages 3D printing offers and the huge impact it can have on the architectural design process. In addition, Bruce Bradshaw, Objet director of marketing, will present the different capabilities offered by each of the company's 3D printing systems.
Key Take-Aways:
Learn how practicing architects utilize 3D printing
Understand the benefits, as well as challenges, 3D printing brings to architectural design
Compare Objet's ultra-thin-layer PolyJet™ technology to competing systems
Speakers: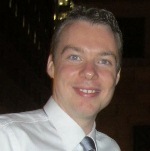 Piet Meijs, Senior Associate, Rietveld Architecture
Piet Meijs of Rietveld Architecture is an expert in leveraging technology for the architectural workflow, searching for technology improvements that help the architect work more effectively and efficiently. Meijs oversees all active projects at Rietveld and heads the firm's architectural staff.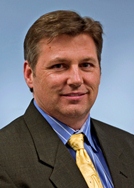 Bruce Bradshaw, Director of Marketing, Objet
Bruce Bradshaw is U.S. director of marketing for Objet Ltd. His experience in product marketing, product management, and communication have helped position Objet as a leading provider of 3D printer technology in the additive manufacturing market.