10:00 AM - 11:00 AM EST (7:00 AM - 8:00 AM PST)
Materials Intelligence for Challenging Engineering Environments
How can organizations evaluate new materials efficiently and accurately? How can consistent, informed materials decisions be made in the context of global design and manufacturing? And, how do companies innovate when there is a long-established culture of using only familiar materials with knowledge locked up in local pockets of expertise? This presentation will address key issues when using materials in industries such as oil and gas, plant and process, industrial equipment, or energy. Attendees will learn how Sulzer - a leading provider to the oil and gas, power, and process industries - integrates a single 'gold source' of materials knowledge with its enterprise systems and engineering workflows. Participants will also discover tools to optimize material decision-making; enforce "preferred" material programs; and assess supply chain or regulatory compliance risk. Understand why fit-for-purpose materials intelligence is a crucial requirement in today's industry.
Key Take-Aways:
Learn why materials information plays a strategic role in industries like oil and gas, plant and process, industrial manufacturing, and energy
Understand the challenges faced by organizations seeking to maximize the impact of their materials knowledge
Understand how innovations such as corrosion-resistant super alloys, composites, and elastomers impact the materials information landscape
Hear how Swiss-based Sulzer uses materials intelligence to support quality, cost, and productivity objectives
Speakers: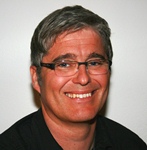 Thomas Kraenzler, Head Materials Group, Product Development, Sulzer Pumps
Thomas Kraenzler coordinates and manages all material activities within Sulzer Pumps, based in Winterthur, Switzerland. Kraenzler is responsible for the global implementation of GRANTA MI as the central tool for all material-related information across Sulzer.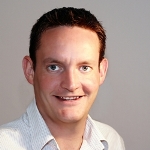 Dan Williams, Product Manager, Granta Design
Product Manager Dan Williams is responsible for ensuring that Granta Design's leading materials information software meets the needs of industry. A physics graduate from Oxford University, Williams has worked with dozens of engineering organizations in aerospace, automotive, oil and gas, and other industries to solve challenges related to materials information management and material selection.