11:00 AM - 12:00 PM EST (8:00 AM - 9:00 AM PST)
An Introduction to Humidity and Moisture Measurement
Humidity and moisture measurement is critical to a broad array of industries, from natural gas processing and electric power generation to semiconductor manufacturing. Since humidity is an unwanted contaminant, the amount of moisture present in the compressed air or gases used by these industries - as well as moisture in the air where products are manufactured, tested, and stored - must be monitored and controlled. This presentation reviews technologies, techniques, and products used to measure moisture in compressed air and gases. Attendees will discover primary technologies for moisture measurement, such as capacitive and chilled mirror (optical) devices, and they will learn which products and technologies are best suited for their particular application. Principles of operation, product features, and benefits will be discussed, along with sampling methods and calibration requirements.
Key Take-Aways:
Understand why humidity and moisture should be measured and controlled
Learn the major markets and applications for moisture/humidity measurement
Discover primary technologies for measuring moisture in compressed air and gasses
Understand the importance of calibration frequency and traceability
Speaker: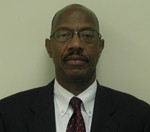 Robert Bailey, Product Manager, Kahn Instruments
Robert Bailey has served 15 years as Product Manager for Kahn Instruments' product line of humidity and moisture measurement instrumentation and calibration systems. He is responsible for new product applications, sales, marketing, technical support across North America. Mr. Bailey has a B.S. Degree in Electrical Engineering and an MBA Degree.