| | |
| --- | --- |
| Alternative & Renewable Energy | |
This event has concluded. We are sorry you missed it. Please review our
Upcoming Events
and
On-Demand Events
for optional events to attend. Be sure to sign up for the next event in this series.
1:15 PM - 2:00 PM EST (10:15 AM - 11:00 AM PST)
A Different Kind of Green: Turning Buildings into Better Performing Financial Assets with REC's
Energy Mandates were created to develop a renewable energy industry and utility companies are willing to exchange cash for the right to take credit for energy produced from renewable sources by your industrial operation. The value and sale, or use of the energy is completely separate from the value and sale of the Renewable Energy Credits (RECs). The amount of energy lost in the grid creates a considerable difference between the amount that utilities charge for power and the amount that they are willing to pay for the power that your operation generates. Careful planning and limited energy production levels that keep all of the power "on your side of the meter" can pay some handsome dividends. RECs are exchanged in values of 1 MW-hr, so whenever you generate and validate them you can exchange them on the market. This results in a steady, more or less predictable cash flow that can be used to help the bottom line...anyone's bottom line.
Key Take-Aways:
Learn how being green doesn't cost you money, but saves you money and can generate a substantial income
Discover how RECs are a long-term benefit, versus a 30% tax credit that only happens once in the life of a project
Investigate the differences between the two REC markets - voluntary and mandated
Speaker: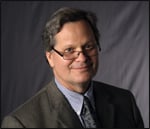 Bruce Grulke, CEO, REConomics, LLC
Bruce Grulke is the founding CEO of REConomics LLC. He has thirty five years of experience in project management, design, engineering, research, construction, scheduling, cost control, constructability reviews, value engineering, building code plan check, inspection, project planning, facilities planning, and field construction management. Current work includes the integration of solar thermal technologies in school facilities in Chesapeake and Virginia Beach and the integration of energy efficiency and renewable energy technologies at manufacturing facilities of Tidewater Fibers in Chesapeake and Portsmouth, Virginia and Homeport Hampton Roads at NSA Norfolk. Mr. Grulke has developed and filed patents for ten technologies in the field of renewable energy that have been implemented in community-based projects, to fund the purchase of affordable housing, to reduce tenant's energy bills and provide funding for operational programs. Mr Grulke is working on the NAVY's first Net Zero building and several other innovative projects.