This event has concluded. We are sorry you missed it. Please review our
Upcoming Events
and
On-Demand Events
for optional events to attend. Be sure to sign up for the next event in this series.
11:45 AM - 12:15 PM EST (8:45 AM - 9:15 AM PST)
Producing Cost-Effective Precision Components: Metal Stamping and Laser Welding
This presentation will focus on how combining metal stamping with laser welding can produce precise medical device components with complex requirements through a cost-effective and efficient manufacturing process. Topics covered will include design considerations, metal characteristics, and the manufacturing process itself, with a special focus on in-die laser welding.
With the addition of laser welding to the metal stamping process, an ability to add value to current progressive stamping technology was created. For example, by utilizing a YAG Pulsed laser, the shop can reinforce a key interlocking seam, invariably increasing the strength of the component for a critical safety function in the end-user assembly. The part can now withstand greater forces without additional material or any secondary design considerations. This keeps the cost of the part down, and also allows for greater design flexibility and more difficult tolerances to be met. This unique combination of metal stamping and laser welding inside the die in one continuous process eliminates the need for post-stamping operations outside the press. This significantly decreases component piece price by eliminating additional labor, tooling, and handling.
Key Take-Aways:
Understand which materials can be used successfully in laser welding and what characteristics must be considered for selecting the right material
Learn design considerations for incorporating laser welding into the design of your component
Discover in-die laser welding, a technology more available in Europe, now at a select few manufacturers
Speakers: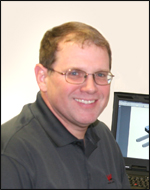 Peter Pinsak, Stamping Design Manager, Weiss-Aug Co.
Pete Pinsak has 30 years experience in the tool & die industry, including: CNC laser operations and CNC electrochemical grinding, as wells as R&D and prototyping of surgical devices. He has been a senior progressive die designer and worked on CNC processes for wire electrical discharge machining (EDM) and machining centers. During the past 10 years he has focused on working directly with medical device design and R&D engineers, developing robust engineering processes on new device programs, troubleshooting existing devices, and working on "cost downs" on mature programs.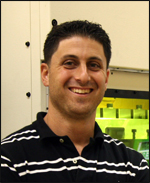 Tom Sheridan, Manager of Stamping Operations, Weiss-Aug Co.
Tom Sheridan started with Weiss-Aug as an industrial engineer. After graduating from the University of West Virginia, Tom worked in the aerospace industry before beginning his career with Weiss-Aug. His initial responsibilities included continuous improvement for existing programs and helping engineering to develop new programs. Tom was then promoted to team leader of the Manufacturing Engineering group. Tom has been featured in Metal Forming Magazine and was most recently nominated as one of Plant Engineering Magazine's 2011 "Leaders Under 40."