| | |
| --- | --- |
| Electronic Components & Product Design | |
This event has concluded. We are sorry you missed it. Please review our
Upcoming Events
and
On-Demand Events
for optional events to attend. Be sure to sign up for the next event in this series.
12:30 PM - 1:15 PM EDT (9:30 AM - 10:15 AM PDT)
Understanding ADC Noise, ENOB and Effective Resolution
One of the major trends for analog-to-digital converters (ADCs) is the move toward higher resolution. The trend impacts a wide range of applications, including factory automation, temperature sensing, and data acquisition. The need for higher resolution is leading designers away from traditional 12-bit successive approximation register (SAR) ADCs to delta-sigma ADCs with resolutions that reach 24 bits.
All ADCs have a certain amount of noise. That includes both input-referred noise, which is inherent to the ADC, and quantization noise, which is the noise generated while the ADC is converting. Specifications such as noise, ENOB (effective number of bits), effective resolution, and noise-free resolution, in large part define how accurate an ADC really is. Consequently, understanding the performance metrics related to noise is one of the most difficult aspects of transitioning from a SAR to a delta-sigma ADC. With the current demand for higher resolution, designers must develop a better understanding of ADC noise, ENOB, effective resolution, and signal-to-noise ratio (SNR).
Key Take-Aways:
Understand the basic formulas for ADC noise and ENOB
Discover the tradeoffs between different ADCs
Learn about industry trends for precision signal chains
Speaker: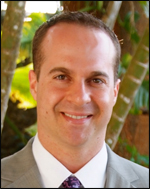 Jamaal Mitchell, Business Manager, Maxim Integrated Products
Jamaal Mitchell is a business manager for precision ADCs, Filters and Medical Products at Maxim Integrated Products, Inc. He has 11 years experience in data-converter design, product definition, applications and business management. As a business manager at Maxim, Jamaal visits signal chain customers on a monthly basis, primarily focused on high-precision applications. He is currently responsible for business and product development and management with SAR and delta-sigma ADC product families. Jamaal graduated with BSEE and MSEE degrees from the University of California at Davis in 1998 and 2000 respectively. Jamaal was recently granted an MBA by the University of California at Davis in 2010.