| | |
| --- | --- |
| Industrial Marketing Digital Summit | |
This event has concluded. We are sorry you missed it. Please review our
Upcoming Events
and
On-Demand Events
for optional events to attend. Be sure to sign up for the next event in this series.
1:30 PM - 2:00 PM EDT (10:30 AM - 11:00 AM PDT)
Industrial Marketing Trends Survey Results: What You Need to Know
GlobalSpec recently completed its latest Industrial Marketing Trends Survey that looked at the goals of industrial marketers and the channels they use to meet them as well as their top marketing challenges. Get insights into the top priorities of marketing professionals and how they invest their resources. Understand the shifting behaviors of industrial marketers and where they focus their attention. Get recommendations on how you can use these survey results for planning your marketing initiatives and allocating resources.
Key Take-Aways:
Where marketing resources are being invested to meet top priorities.
What challenges industrial marketers face and how they are meeting them.
How industrial marketers are shifting more and more of their behavior to online channels.
Recommendations on planning marketing initiatives and allocating resources.
Speaker: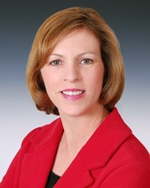 Chris Chariton, Senior Vice President, Product Management and Supplier Marketing, GlobalSpec, Inc.
Chris Chariton is Senior Vice President of Product Management & Supplier Marketing for GlobalSpec. In this role, she oversees all direct marketing, demand generation, product management and market research, as well as public relations and advertising.
An authority in the field of industrial marketing, Chariton has been with GlobalSpec since 2000. Prior to joining GlobalSpec, she held industrial marketing positions with leading manufacturers including Saint-Gobain and Pactiv.
Regularly quoted as an expert in online marketing for the industrial sector, Chariton speakes frequently throughout the country and is quoted often in industrial publications such as BtoB, Chief Marketer, DM News and Media Post. She is also a regular contributor to GlobalSpec's Marketing Maven blog at http://marketingmaven.globalspec.com.
Chariton earned a Bachelor's degree from Colgate University and an MBA from Syracuse University's Whitman School of Management.