| | |
| --- | --- |
| Fluid Power & Fluid Handling | |
This event has concluded. We are sorry you missed it. Please review our
Upcoming Events
and
On-Demand Events
for optional events to attend. Be sure to sign up for the next event in this series.
12:30 PM - 1:30 PM EST (9:30 AM - 10:30 AM PST)
The World of Fluid Power & Fluid Handling
From the early days of the industrial revolution, fluid power and fluid handling technologies have been a steady force in changing the way the world works. The operating principles of fluid power may remain constant, but fluid power capabilities continually improve. Pumps are more powerful, valves are smarter, and actuators, more precise. And some of the most dramatic changes in the history of modern fluid are power taking place right now. These include the use of computational fluid dynamics for virtual testing, centralized lubrication for pneumatic automation, and the rising use of fluid power in energy saving solutions.
Key Take-Aways:
Recognize the benefits of centralized lubrication for pneumatic automation
Discover how fluid power saves energy in heavy equipment, transportation, and renewable energy
Understand how CFD simulation facilitates virtual testing of pumping systems
Discover new technologies for combating corrosion
Speaker: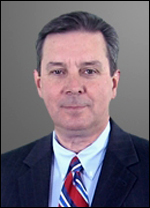 Jim Brennan, News Anchor, GlobalSpec
Jim Brennan is a veteran freelance broadcast journalist in the Albany-Schenectady-Troy, NY market, with experience as an on-air talent, writer, editor, and teacher. He developed and directed the Media Internship Program at the State University of New York's New York Network, which gave aspiring broadcasters the practical experience of producing TV news stories at the State Capital in Albany. At the same time, he produced and hosted "New York Week in Review", a weekly discussion of New York State government and politics, produced by WMHT in Schenectady, and aired on Public Television stations across the state. Prior to that, he authored a case study on the culture change at the Teresian House in Albany, New York, published in the Journal of Social Work in Long Term Care.