| | |
| --- | --- |
| Plant & Facilities Engineering | |
This event has concluded. We are sorry you missed it. Please review our
Upcoming Events
and
On-Demand Events
for optional events to attend. Be sure to sign up for the next event in this series.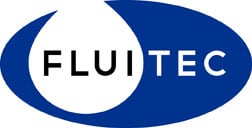 Fluitec International - Company Overview
Fluitec International currently has technology deployed in over 40 countries spanning five continents. They have internationally recognized experts in leadership positions throughout the industry. With over fifty published papers their focus has been on leveraging their deep lubrication knowledge with advanced technologies to help their customers realize their reliability and sustainability objectives.
One area that Fluitec is particularly strong in is their understanding of lubricant degradation and deposit formations, known as varnish. They have performed dozens of root cause analysis for plants with varnish problems and have classified dozens of different varnish chemistries. By understanding the mechanisms at which fluids degrade, Fluitec is able to attack these problems at their root, providing high value to customers. Fluitec offers "Lubrication Academy" courses in various parts of the world that have been attended by hundreds of people in over 30 countries.
Solutions
Fluitec's patented Electrophysical Separation Process (ESP) was developed to solve varnish problems for oils used in rotating equipment. Utilizing a unique, patent-pending media, ESP removes select degradation products that are both in solution and in suspension. Other technologies require certain operating conditions to guarantee success (such as being offline and having room temperature oil). ESP works in the most demanding applications, while your equipment is operating and you need it the most.

Prizes/Giveaway
Visit our booth and complete a brief survery for a chance to win a Customized Timbuk2 Messenger Laptop Bag; US $150.00 Value.