Webinars
Join us for free webinars presented by industry experts. You can participate in any of our upcoming interactive webinars, or view one of our archived on-demand webinars.
Upcoming Webinars
On-Demand Webinars
Monday, Dec 12, 2016, 2:00 PM EST (11:00 AM PST)
Presented by: Eaton Hydraulics Group
Every day engineers use counterbalance valves to improve safety and stability of mobile equipment without understanding the different options available to them. This presentation will take the mystery out of selecting the right load holding valve and equip you to make the best design choices.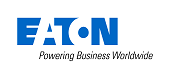 Tuesday, Dec 13, 2016, 11:00 AM EST (8:00 AM PST)
Presented by: PTC/Creo
Creo 4.0 is coming and it is your connection to the future of product design. Be among the first to see the software just before its release. From IoT and augmented reality (AR) to the industry's strongest and most productive CAD tools, it's all here.

Tuesday, Dec 13, 2016, 2:00 PM EST (11:00 AM PST)
Presented by: Stratasys, Ltd.
Manufacturing relies on tools and aids, including jigs, fixtures, templates and gauges to maintain quality and production efficiency. With 3D printing technology, you can put more complex and custom jigs and fixtures on the production floor, in less time. In this webinar you'll see how manufacturing companies are using 3D printed jigs and fixtures for increased productivity.

Wednesday, Dec 14, 2016, 11:00 AM EST (8:00 AM PST)
Presented by: Engineering360
Find out what your peers had to say about everything from design pressure to talent acquisition in the third annual IEEE Engineering360 Pulse of Engineering research study. Engineering360 surveyed thousands of engineers from around the world to uncover insights into key challenges facing the profession, including accelerated design cycles, increasing competitive pressures, skills and resources, knowledge management issues, regulations and sustainability and design team management.

Thursday, Dec 15, 2016, 11:00 AM EST (8:00 AM PST)
Presented by: Evonik Corporation
This presentation provides an overview of syntactic foam technology, with a focus on epoxy systems for oil/gas pipeline insulation. Thermal curatives have a profound effect on performance properties, and this part of the series explains the importance and benefits of dianhydride/monoanhydride blended curatives for epoxies in deep-sea environments.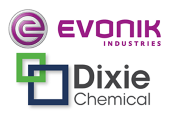 Tuesday, Jan 10, 2017, 11:00 AM EST (8:00 AM PST)
Presented by: IRISS, Inc.
Condition Based Maintenance (CBM) inspection occurs under full-load conditions, making for a dangerous and often expensive methodology. This presentation explains how to use Electrical Maintenance Safety Devices (EMSD) and Critical Asset Surveillance Technologies (CAST) to create a safer, more efficient program.

Wednesday, Jan 11, 2017, 2:00 PM EST (11:00 AM PST)
Presented by: Boyd Technologies
Advanced flexible materials represent a large global market with a wide variety of industries and applications. The market is being influenced by global economic trends and new technologies, as well as the engineers and technical staff responsible for them. This webinar will focus on the impact Millennial consumers will have on the materials sourcing industry, as well as new techniques being used.

Sponsored by:

Tuesday, Jan 17, 2017, 11:00 AM EST (8:00 AM PST)
Presented by: SLM Solutions NA, Inc.
Additive manufacturing is gaining momentum. This webinar addresses the current state of manufacturing investment worldwide, discusses factors that are facilitating the deployment of 3D printing technology, provides an overview of metals and their growing use in additive manufacturing, and identifies opportunities and barriers for growth.

Sponsored by:
Tuesday, Jan 17, 2017, 2:00 PM EST (11:00 AM PST)
Presented by: Monoxivent
Fiberglass Reinforced Plastics (FRP) provides solutions for many applications where corrosion is a serious consideration. Attendees will learn the fundamentals and benefits of using Monoxivent FRP for all applications requiring corrosion resistance while adhering to all applicable standards.

Thursday, Jan 26, 2017, 10:00 AM EST (7:00 AM PST)
Presented by: KROHNE Group
A Colorado energy producer is taking advantage of new Coriolis mass flowmeter technology that ensures both stable and uninterrupted measurements of oil with high gas content. This webinar explains why they chose the OPTIMASS flowmeter to meet their application's needs.

Tuesday, Jan 31, 2017, 11:00 AM EST (8:00 AM PST)
Presented by: RoMan Manufacturing, Inc.
When working with supported quantitative energy saving data, it's not enough to consider individual components. Only an examination of the entire installed system tells the complete story. This presentation covers the rising costs of electrical energy and describes how manufacturers can reduce power consumption and energy loss.

Wednesday, Mar 1, 2017, 2:00 PM EST (11:00 AM PST)
High-speed Laser Engraving Over a Large Work Area
Presented by: Epilog Laser Corp.
This presentation introduces the first galvo laser system that can laser mark over a large work area without compromising engraving quality. Attendees will discover the benefits of Epilog Laser's new G2 galvo laser system – an air-cooled, pulsed fiber laser that engraves at remarkably fast speeds over an adjustable engraving area that spans up to 24" x 24" (609 x 609 mm).
Coming Soon – Watch For Details

Tuesday, Mar 21, 2017, 2:00 PM EDT (11:00 AM PDT)
Photron Webinar
Presented by: Photron
Coming Soon – Watch For Details