Upcoming
Events &
Webinars
IHS Engineering360's online events are informative, engaging, and very interactive. They will satisfy your desire to learn about issues, hot topics, and new technologies impacting your world.


Hear the latest findings from IHS research on market trends affecting the human machine interface (HMI) market for industrial applications, including software development to support new HMI systems, panel PC displays and interfaces, advances in mobility and issues related to reliability and security.
Learn More

Sponsored by


This webinar will present an overview of 3D printing and how the technology helps manufacturing operations become leaner by eliminating wasted time, materials, space, and labor. Attendees will learn how 3D printing can reduce design-to-production cycle times through rapid prototyping, and how the broader spectrum of materials now available makes 3D printing a practical approach to many tooling applications as well as to producing replacement parts on demand.
Learn More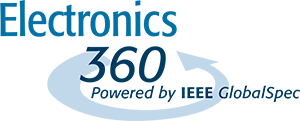 Sponsored by


This Electronics360 webinar will present an overview of the PV inverter market and how the market will change over the next few years. Topics include where 2015 growth will come from and which markets for PV inverters will be the largest. The presentation will also include details on which PV inverter suppliers are gaining market share and how inverter prices are changing.
Learn More


Gaining a precise understanding of the loads a vehicle will undergo during its anticipated lifetime is critical for successful durability engineering. Learn how Siemens PLM Software responds to this challenge with a comprehensive set of road load data acquisition and processing solutions.
Learn More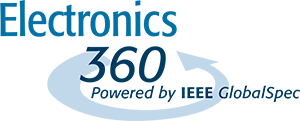 The cloud, together with big data and data analytics, is emerging as transformational technology that is poised to reshape almost every facet of the consumer digital lifestyle experience and dramatically impact enterprise information technology (IT) strategies. This webinar will provide attendees with a look at the dramatic impact that cloud is having on different industries and will discuss potential implication of the cloud and big data on the communications industry.
Learn More


This presentation explains how to streamline ISO sound power certification testing. In particular, attendees will learn how LMS solutions from Siemens PLM Software simplify testing to ensure compliance with ISO based standards and legislations for certification of product noise.
Learn More


Due to increased identification regulations, nearly every enterprise has a need to serialize prototypes, mechanical parts, electronics components, or even final products. Fiber laser marking systems are quickly becoming the preferred marking method for manufacturers and designers across many industries. This presentation demonstrates how easy it is to laser mark a variety of materials with a fiber laser system. Watch as the Fusion FiberMark Laser engraves steel, copper, ceramics, and more.
Learn More


Find out what your peers had to say about innovation and its role in engineering product design. IHS Engineering360 surveyed thousands of engineers from around the world to uncover insights into the process of innovation, the impact of multi-disciplinary teams on innovation and insights into the connection between innovation and corporate performance.
Learn More
Coming Soon – Watch For Details
3/12/15
Infineon Technologies AG Webinar


This presentation describes solutions engineered by DuPont to optimize performance of insulating materials. The Nomex® family of products now expands beyond the high-temperature papers and boards currently known to the industry. Attendees will discover a new Nomex® paper in thermal class 130°C, as well as a new environmentally friendly Nomex® dielectric fluid.
Learn More
Coming Soon – Watch For Details
3/17/15
Dell, Inc. Webinar


Rotary sealing devices provide a reliable seal between fixed piping and rotating components. In many applications, rotary joints exhibit poor reliability and short operating life, increasing maintenance costs and unplanned downtime. This presentation provides examples of materials, coatings, and innovative seal configurations to reduce maintenance frequency and extend operating life.
Learn More


Additive Manufacturing; powder metal; metal injection molding; isostatic pressing – Each of these four major powder-forming technologies offers unique economic and manufacturing advantages. In this presentation, attendees will learn how to select the metal powder-based fabrication methods best suited to their design applications.
Learn More
Coming Soon – Watch For Details
4/7/15
Aerzen USA Corp. Webinar
Coming Soon – Watch For Details
5/21/15
NTi Audio AG Webinar
More IHS Engineering360 Events Coming Soon.
Testimonials
"First time I've participated in this type of online event - I found it very useful to attend off/on all day from my desk."
"The event was great, keep coming back with such knowledgeable events especially fire & safety."
"The presentations were highly scientific."