Upcoming
Events &
Webinars
IHS Engineering360's online events are informative, engaging, and very interactive. They will satisfy your desire to learn about issues, hot topics, and new technologies impacting your world.


Performing HALT/HASS on multiple products results in variances in g-levels among the products, as well as large differences in the fatigue that the products incur. This presentation will focus on the principles and importance of repetitive shock and table uniformity. Attendees will learn of tools to optimize accelerated testing.
Learn More


In this webinar DuPont will update attendees on REACH regulatory status for DMAc; evaluate consequences for the electrical industry supply chain; and examine DMAc content in aramid papers as well as Nomex® paper.
Learn More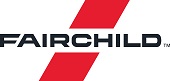 This webinar will discuss the challenges faced in inverter design. The presentation will uncover how those challenges can be overcome by the use of Smart Power Module (SPM) products, which are widely accepted as a reliable and proven solution – helping to simplify design and improve reliability. During the presentation, we will also explore ways that online simulation tools can help calculate losses and junction temperature, helping users to select the right solution to best meet the requirements of their applications.
Learn More

Sponsored by


3D printing, known as additive manufacturing, is poised to revamp large sections of the manufacturing landscape. The expiration of major patents between 2009 and 2015 is accelerating deployment. Key benefits include more nimble design innovation, accelerated speed to market, lower prototype development costs and the reverse-engineering of legacy parts. This one-hour webinar reviews the manufacturing scene, defines the sectors that are likely to be impacted first and spotlights opportunities for growth.
Learn More


To be competitive in today's automotive market, car makers are leveraging mechatronic systems to optimize vehicle performance and efficiency. Attendees of this presentation will learn how model-based systems engineering integrates simulation and test to help automobile manufacturers quickly evaluate the performance of mechatronic design concepts to develop advanced, intelligent, and cost-efficient products.
Learn More


Industrial Ethernet is arguably the fastest growing mainstream technology being deployed throughout industry. This interactive presentation will describe the most effective best practices for mainstream Industrial Ethernet Infrastructure design, along with practical tips. Throughout, we will poll the audience & display results in realtime, allowing you to compare your own design practices with your peers.
Learn More
Coming Soon – Watch For Details
11/18/14
Siemens PLM Software – LMS Webinar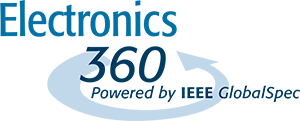 Coming Soon – Watch For Details


The wearable device market is one of the fastest growing areas of consumer technology. This webinar will take attendees through a market and use cases overview, and demonstrate the key design aspects of wearables, such as designing for low power, enabling always-on sensing, and will show how use cases drive requirements. Attendees will also learn how the role of software impacts wearable device battery requirements and form factor.
Learn More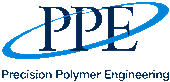 Learn how electrostatic charging can occur in a semiconductor processing facility; understand the harmful effects that could result; discover a new wafer handling material that can avoid costly losses arising from such charging.
Learn More


In today's fast-paced manufacturing environment, 3D printing plays a major role in accelerating a product's design and production cycles. This presentation shows how 3D printing – or additive manufacturing – speeds time-to-market and generates savings throughout the manufacturing value chain.
Learn More


Manufacturers and factory owners must evolve to survive. With business requirements changing daily, it's important they make adaptability a core competency to avoid costly disruptions. By incorporating building information modeling (BIM) processes into factory design and planning, companies are better able to confidently implement quality, efficiency, and cost improvements required from Lean Manufacturing.
Learn More


Cell phones, laptops, tablets… Your company spends a lot of money on corporate assets for employees. This presentation explains how to keep tabs on those valuable assets even while promoting your company's business.
Learn More
Coming Soon – Watch For Details
12/2/14
Tek-Air Systems, Inc. Webinar

Coming Soon – Watch For Details


Panasonic is an industry leader in new technologies and broad line supplier of RF Modules. Panasonic will present their cutting edge Bluetooth wireless solutions and design shortcuts that reduce time to market product deployment. As well as Panasonic's system solutions to wireless application challenges such as improving network reliability, reducing power budgets and more.
Learn More
Coming Soon – Watch For Details
12/4/14
DuPont™ Nomex® Energy Solutions Webinar


When it comes to insulating valves, flanges, engine and exhaust components, there are many product choices. These include insulation blankets and covers, tapes, and sleeves. Attendees of this presentation will learn how to determine which insulation method best matches their particular application.
Learn More


Learn why one company is using dozens of 3D printed parts in its automated machines. Discover how 3D printed parts – made with the Stratasys Mojo printer, as well as the larger uPrint and Objet printers – have improved machine designs and increased profit margins.
Learn More
Coming Soon – Watch For Details
2/18/15
Medical Equipment Design
Coming Soon – Watch For Details
3/18/15
Aerospace Technology
Coming Soon – Watch For Details
4/29/15
Industrial Process Equipment & Automation
Coming Soon – Watch For Details
5/20/15
Oil & Gas Technology
Coming Soon – Watch For Details
6/17/15
Automotive & Transportation Technology
Coming Soon – Watch For Details
9/23/15
Power Generation & Alternative Energy
Coming Soon – Watch For Details
10/21/15
Electronic Components & Product Design
More IHS Engineering360 Events Coming Soon.
Testimonials
"I enjoyed this event and would not hesitate to attend another online event."
"This is the new era of events!"
"The event was great, keep coming back with such knowledgeable events especially fire & safety."