Upcoming
Events &
Webinars
IHS Engineering360's online events are informative, engaging, and very interactive. They will satisfy your desire to learn about issues, hot topics, and new technologies impacting your world.


The dynamics of manufacturing are changing. Lightweight robotics and desktop automaton solutions are helping manufacturers achieve the responsiveness needed to compete in today's global markets. This presentation examines the trend towards automation on a smaller and more flexible scale.
Learn More

Sponsored by


This webinar will cover the options available to those manufacturing organizations seeking to acquire a 3D printing/additive manufacturing capability. The range of choices includes purchase, lease, and using a third-party service bureau. Attendees will learn about the benefits of 3D printing and the factors to consider when comparing the options for acquiring a 3D printing capability.
Learn More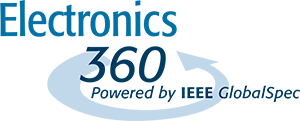 This Electronics360 webinar aims to present some of the technologies that IHS sees as being the 'future' of the lighting industry. The topics covered in the webinar will include LED modules and light engines, the future and applications of visible light communications, and the development of OLED lighting.
Learn More


This presentation reviews and compares multiple blower technologies, including positive displacement blowers, hybrid screw blowers, and high-speed turbo blowers. Attendees will learn how "wire-to-air" efficiency can serve as guide for selecting equipment with the highest energy savings.
Learn More


Understand the technologies, techniques, and products used to measure moisture in compressed air and gases. This presentation addresses a range of topics, including humidity measurement definitions and terminology; moisture measurement technologies; sampling methods and calibration requirements.
Learn More


Parallel application of variable frequency drive (VFD) cables 1/0 and larger is not only permitted under the National Electrical Code (NEC), but also offers significant installation, cost and performance advantages. This presentation covers NEC requirements and application considerations and will help attendees select cables for an optimal VFD cable installation.
Learn More


This presentation will explain how to choose an aqueous detergent and optimize a cleaning process.
Learn More

Coming Soon – Watch For Details
4/14/15
Improve your Solidworks Productivity by Over 40%
CAD expert, Rob Rodriquez, Explains How You can Improve your Productivity.
Register today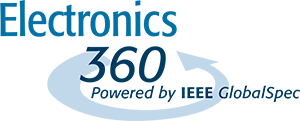 Sponsored by


This webinar will examine the current state of the ultrasound equipment market. Attendees will learn about high growth markets in ultrasound and new technologies that are impacting the market. The discussion will focus on emerging clinical applications for ultrasound in both developing and developed markets and current challenges and opportunities for ultrasound manufacturers.
Learn More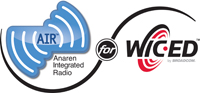 This presentation will explore the challenges facing OEMs trying to achieve wireless control of their embedded applications via Bluetooth mobile devices. Attendees will receive several tips for overcoming those challenges and will also learn about Anaren's newly developed, free online community and development tool (Atmosphere) that simplifies the embedded-to-mobile-device code authoring process.
Learn More


Low energy prices and international economic challenges are impacting global automotive sales and production in North America, India and other key global markets. This webinar presents a look into the effects on global volatility on the automotive market.
Learn More


Lasers have long been used for industrial marking purposes, but what other types of applications can you tackle with a CO2 laser engraving and cutting system? In this exciting webinar we'll take a look at some of the more creative laser applications that are practical, fun and profitable. Whether you're thinking of starting a business utilizing a laser or looking for ways to get more value out of your current system, this webinar will highlight additional practical laser applications that you may not have considered.
Learn More


This webinar will challenge attendees to assess where they've used industrial wireless solutions in their operations to date, and where should they consider applying the technology to reap additional benefits going forward. It will also update attendees on industrial wireless reliability, robustness, security and ease of design/implementation.
Learn More
Coming Soon – Watch For Details
5/14/15
ACS Valves Webinar
Coming Soon – Watch For Details
5/21/15
NTi Audio AG Webinar
Coming Soon – Watch For Details
6/3/15
Fostering Innovation in Teams
More IHS Engineering360 Events Coming Soon.
Testimonials
"This event was very different and a first for me. It was a very positive experience. Thanks much!"
"I hope more trade shows move to this format as it evolves. This is great for cutting back travel time and expenses. It lets one sort through the information that is valuable to them for a specific industry and related products."
"The information was readily available and someone was always ready to answer any questions."