Upcoming
Events &
Webinars
IHS Engineering360's online events are informative, engaging, and very interactive. They will satisfy your desire to learn about issues, hot topics, and new technologies impacting your world.


Discover the cost and time savings that come from owning a 3D printer and incorporating it into diverse areas of your business; understand the benefits of keeping your designs and ideas in-house. In this presentation, attendees will learn the value of 3D printing with fused deposition modeling (FDM) in a shop setting.
Learn More


With an increasing demand for high efficiency in low power applications, engineers are exploring new topologies for power supply design. This session introduces the LLC topology and control requirements to design engineers and product managers. The emphasis will be on the semiconductor components used as well as the available tools that can be used for component selection and power loss calculation.
Learn More


As innovation in security and defense technologies increasingly is tied to the commercial sector and as new and non-traditional competitors enter the security and defense space IHS is investigating how new competitors, business models and requirements drive disruption in specific industries, markets and competitive environments.
Learn More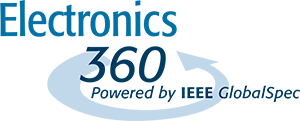 A developed EV Charging infrastructure network is an important enabling factor for widespread adoption of plugin electric vehicles. This webinar looks at EV charging infrastructure and the key trends impacting the market, as we gradually lessen our dependence on fossil fuels.
Learn More


During this session, you will learn: • Easy steps you can take to move from an "ad hoc" to managed infrastructure • Proven concepts for managing everything from anywhere • Practical ideas for reducing complexity and hardware costs • Suggestions to protect your operation with redundant security measures
Learn More


The presenter will explore the advantages and methods for remote monitoring of temperature-critical assets (such as refrigerators, freezers, coolers, heating equipment) in food-service, healthcare, and walk-in/reach-in (aka: retail and distribution) applications. Along the way, the presenter will touch upon some of the benefits of a cellular-based solution, such as Anaren's Cellular Machines product line.
Learn More


Humidity measurement is critical to a broad array of industries, from manufacturing and processing to power generation. Many technologies can be employed to measure dewpoint and relative humidity, including capacitive, resistance, electrolytic, and laser. This presentation will focus on chilled mirror (optical) technology. Products, applications, and practices will be addressed.
Learn More


Attendees of this presentation will learn how sound source localization facilitates benchmarking, troubleshooting, optimization, and quality control. They will also discover the importance of acoustic particle velocity measurement to sound and vibration testing.
Learn More

Sponsored by


Attendees will learn about the current and future use of 3D printed components in critical applications, focusing on the aerospace, medical and military industries. The webinar will also cover materials being used and printing methods. Applications include jet engines and other airplane parts, as well as other critical components used in the medical, military and space industries.
Learn More

Sponsored by


Engineering360® will join Phillips 66® in declaring a "War on Varnish." This session focuses on varnish's impact on equipment productivity, reliability and efficiency and shares practical steps to help you win that battle. Participants will learn the basics of varnish and wear as well as cures and mitigation best practices.
Learn More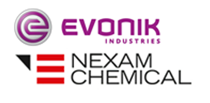 Processing of aromatic polyimides synthesized from traditional raw materials has always been a limiting factor in their widespread use. This webinar will introduce a novel, elegant way of combining processability and performance, with special emphasis on varnish and coating manufacturing.
Learn More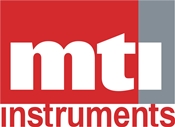 MTI's PRO2D laser scanners are Labview compatible, opening up this technology to an infinite number of dimensional inspection applications. Working where traditional cameras fail, PRO2D measures in the Z axis and is lighting independent! Custom turnkey systems are available through N.I. Alliance Partner integrators.
Learn More


Is real world testing valuable or just hype? Go behind the scenes with the Phillips 66® Lubricants R&D team to see how testing and engine teardowns are used to evaluate oil performance in car engines.
Learn More

Coming Soon – Watch For Details
7/23/15
Modular Machine Design with Adjustable Mechanical Connections
Attendees of this presentation will discover the benefits of Halfen mounting channels and T-bolts for mechanical fixing. Compared to welding or traditional bolt fasteners, channel mounting permits a modular approach to machine design for faster build times and real savings in labor and stock.
More IHS Engineering360 Events Coming Soon.
Testimonials
"I really enjoyed the speakers and their technical presentations."
"Online events save me time, money and I am able to avoid the hassle of traveling."
"Thank you for this online format. It really helps to be able to attend where I would not have normally been able to."