Upcoming
Events &
Webinars
IHS Engineering360's online events are informative, engaging, and very interactive. They will satisfy your desire to learn about issues, hot topics, and new technologies impacting your world.

Sponsored by


New developments in 3D printing are expanding its horizons to the use of novel materials in new applications. This webinar discusses factors that are facilitating the deployment of 3D printing technology, opportunities and barriers for growth, and how 3D printing may change existing supply chains.
Learn More


The U.S. Department of Energy estimates that half of all compressed air is wasted. While compressed air is necessary for industrial manufacturing processes, it is costly to produce. Attendees of this presentation will discover immediate and long-term strategies for improving compressed air efficiency based on leak detection, compressed air audits, and heat recovery.
Learn More


Social networks and tools are driving the knowledge management (KM) discipline forward. This Engineering360 webinar presents KM basics and concrete examples of social media use for supporting a new or existing program.
Learn More


Security is an important topic when applying wireless technology. Influenced by discussions in the IT world, the perceived threats often relate to a loss of confidential data or intrusion by an attacker. Modern security procedures, however, offer much more than data encryption. This webinar classifies the different security mechanisms and describes their effects and limitations.
Learn More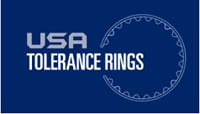 This presentation covers the fundamentals of tolerance rings and their various applications. It explains why tolerance rings are an innovative mounting solution for cylindrical components when designing and troubleshooting.
Learn More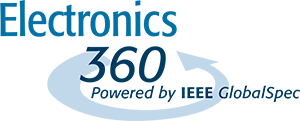 The industry has been talking about the connected home for years, in which the home's appliances and accessories connect to the Internet. While a few early adopters have connected devices to control lighting, climate, energy, appliances and home monitoring, the revolution of the smart home may be just around the corner. Join our webinar as four leading technology experts discuss the future of the smart home and what it will be for consumers in the future.
Learn More


The need for composite materials has never been greater. With a projected growth rate in excess of 5% annually, composites are a growing, multi-billion dollar industry. Addressing that need, Crown Plastics' continuous processing capabilities, normally used to manufacture thin-gauge UHMWPE, are being co-opted to produce specialized thermoplastic composites.
Learn More


Attendees of this presentation will learn how Infineon's full system solution addresses the evolving challenges of industrial automation, networking across industrial control systems, and the "fourth industrial revolution."
Learn More


Liquid immersed transformers will play a key role in distributing power throughout the grid to meet the expected future increase in global demand for energy. In this presentation, attendees will learn how liquid immersed transformers, designed with high-temperature materials, have been used to successfully address energy demand challenges.
Learn More

This presentation introduces a new, smart way to deliver mixed water throughout a hot water recirculation loop. Named IntelliStation, the digital water mixing and recirculation solution integrates into a building automation system, giving facility managers complete control and visibility of their domestic hot water delivery.
Learn More


This presentation explains why an effective energy management system must monitor energy use down to the machine/process level. Attendees will explore energy monitoring technologies on the market today and examine the challenges of implementation. They will also learn how to leverage the information collected from these devices to decrease energy costs and increase overall system reliability.
Learn More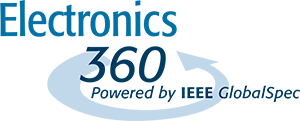 Coming Soon – Watch For Details
11/17/15
Automotive Semiconductor
Coming Soon – Watch For Details
11/17/15
The Kahn Companies Webinar
More IHS Engineering360 Events Coming Soon.
Testimonials
"This event provided an excellent, interactive explanation of engineering practices within my industry."
"It was a great show from every aspect."
"This is an excellent concept in getting good information to the participants of the event."