Upcoming
Events &
Webinars
IHS Engineering360's online events are informative, engaging, and very interactive. They will satisfy your desire to learn about issues, hot topics, and new technologies impacting your world.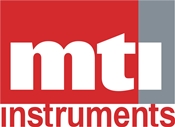 MTI's PRO2D laser scanners are Labview compatible, opening up this technology to an infinite number of dimensional inspection applications. Working where traditional cameras fail, PRO2D measures in the Z axis and is lighting independent! Custom turnkey systems are available through N.I. Alliance Partner integrators.
Learn More


Is real world testing valuable or just hype? Go behind the scenes with the Phillips 66® Lubricants R&D team to see how testing and engine teardowns are used to evaluate oil performance in car engines.
Learn More


As wireless networking becomes more mature, it's reliability, security and possible uses seem to expand exponentially. Anyone who tried to implement a wireless application in the past might not have been aware of some it's shortcomings and fallen subject to a bad deployment. Let's take a look at some new features and benefits, and solutions that make implementing a wireless application worthwhile.
Learn More


Attendees of this presentation will discover the benefits of Halfen mounting channels and T-bolts for heavy duty machinery connections. Compared to welding or traditional bolt fasteners, channel mounting permits a modular approach to machine design for faster build times and real savings in labor and stock.
Learn More


The global demand for expanded coverage, increased bandwidth, and flexible deployment architectures has brought fiber optic technologies to the forefront of commercial and defense communications architectures. This presentation will overview the latest advances in fiber optic technology and discuss design solutions/strategies as essential building blocks to augment advanced communications networks.
Learn More

Coming Soon – Watch For Details
7/29/15
Stratasys PolyJet Desktop 3D printers: Power, Value, Versatility
Attendees of this presentation will learn how to create realistic models with outstanding accuracy, great surface finish, and a number of different materials – all within the small footprint of a desktop 3D printer.


This presentation explains the mechanism of action of epoxy (cationic) UVs and acrylic (free radical) UVs, along with best practices for proper curing. The discussion will include a complete review of proper UV lamp selection (type and format), proper exposure/intensity (and measurement), and optimal product selection (cationic or free radical).
Learn More


This presentation is for manufacturing engineers, process engineers, and tooling/equipment design personnel involved with automated resistance welding technology. Attendees will learn how weld fastener detection can be used to improve the efficiency and consistency of fastener welding production systems. Available monitoring techniques, best practices, and challenges to implementation will be discussed.
Learn More


Discover benchmark insights into compensation, job satisfaction and workplace stress points from Engineering360's latest market research. The Compensation 2015 survey involved over 1,200 respondents from North America, the UK and Europe.
Learn More


Choosing the best cable for an industrial application is one of the most critical design decisions of any complex automated system. That said, cable selection is often an afterthought and not given the time or respect it deserves. This presentation reviews design considerations for high-dynamic applications.
Learn More


This webinar covers the fundamentals of laser marking. It explains in detail the benefits of flatbed laser plotters for marking a range of different work pieces, and covers galvanometer-scanned (galvo) laser systems for high-speed marking. The presentation will thoroughly examine the benefits and uses of both fiber and CO2 laser systems, and will discuss best practices for part marking and batch processing.
Learn More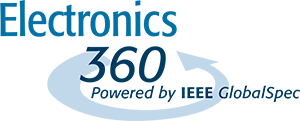 Coming Soon – Watch For Details
Coming Soon – Watch For Details
8/27/15
Phillips 66 Lubricants Webinar


The U.S. Department of Energy estimates that half of all compressed air is wasted. While compressed air is necessary for industrial manufacturing processes, it is costly to produce. Attendees of this presentation will discover immediate and long-term strategies for improving compressed air efficiency based on leak detection, compressed air audits, and heat recovery.
Learn More
Coming Soon – Watch For Details
9/16/15
Automotive Semiconductor
More IHS Engineering360 Events Coming Soon.
Testimonials
"GlobalSpec is a first stop for me when looking for innovative answers to our needs in matters of Facility Design and Maintenance for our type of industry."
"The Networking Lounge was a great way to engage other attendees. I had a quick meeting with a colleague via chat. A very productive use of my time. Thank you!"
"It was really nice to see the exhibits and download brochures without having to leave the office!"