Upcoming
Events &
Webinars
IHS Engineering360's online events are informative, engaging, and very interactive. They will satisfy your desire to learn about issues, hot topics, and new technologies impacting your world.


You cannot manage what you don't measure. Recently introduced portable and bench-top onsite testing tools enable measurements of machine health – quickly and easily, in the environment in which the equipment operates. This presentation will explore the causes and effects of wear debris in a variety of applications, and explains how this knowledge can be used to prevent failures.
Learn More


Find out what your peers had to say about everything from design pressure to talent acquisition in the first annual IHS Engineering360 Pulse of Engineering research study. IHS Engineering360 surveyed thousands of engineers from around the world to uncover insights into key challenges facing the profession, including accelerated design cycles, increasing competitive pressures, skills and resources, knowledge management issues, regulations and sustainability and design team management.
Learn More


Humidity measurement is critical to a broad array of industries, from manufacturing and processing to power generation. Many technologies can be employed to measure dewpoint and relative humidity, including capacitive, resistance, electrolytic, and laser. This presentation will focus on chilled mirror (optical) technology. Products, applications, and practices will be addressed.
Learn More


Hear the latest findings from IHS research on market trends affecting the human machine interface (HMI) market for industrial applications, including software development to support new HMI systems, panel PC displays and interfaces, advances in mobility and issues related to reliability and security.
Learn More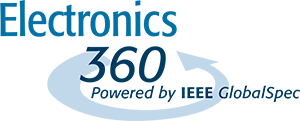 Coming Soon – Watch For Details
2/11/15
Fairchild PV Solar

Coming Soon – Watch For Details
2/12/15
Durability Testing for the Transportation Industry
Gaining a precise understanding of the loads a vehicle will undergo during its anticipated lifetime is critical for successful durability engineering. Learn how Siemens PLM Software responds to this challenge with a comprehensive set of road load data acquisition and processing solutions.
Coming Soon – Watch For Details
2/18/15
Information Technology
More IHS Engineering360 Events Coming Soon.
Testimonials
"GlobalSpec's online trade shows connect me to vendors and products that I would not normally have access to. It has become my secret weapon in the fight to find innovative solutions to difficult problems."
"Thank you so much for a great business opportunity!"
"Great presentation. Topic, approach, perspective were new and innovative. Not the "same old story"."