Upcoming
Webinars
IHS Engineering360's webinars are informative, engaging, and very interactive. They will satisfy your desire to learn about issues, hot topics, and new technologies impacting your world.


Embedded devices are increasingly connected and, as part of this connectivity, increasingly at risk to be manipulated or attacked. Attackers can gain access to valuable information such as IP and customer data or can manipulate the system and even introduce counterfeit devices. To prevent this, strong embedded security measures are needed. This presentation explains how embedded systems are at risk and explores what can be done to protect them.
Learn More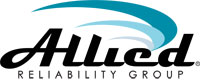 Organizations that use condition monitoring spend 46% less on maintenance costs and increase uptime by 30%. The problem is that condition monitoring has traditionally been difficult to implement. Learn how the latest innovations in condition monitoring technology can lead to better productivity and cost efficiency – without excess training and expense.
Learn More


Concerns around weakness in emerging markets remain high while the ongoing strength of the U.S. market is giving rise to the question of whether we are nearing the peak of the cycle. Mike will discuss IHS Automotive's outlook for global light vehicle sales and production, with a particular emphasis on the North American market.
Learn More


On-site oil analysis can help you quickly assess equipment health – if you interpret the data correctly. Spectro Scientific's MicroLab® is a compact, fully automated, on-site oil analyzer. Its embedded expert system translates data into specific maintenance actions. Paired with our LubeTrak® system companies can develop effective asset management programs.
Learn More


Many of today's robotic applications – whether aerospace, defense, oil & gas, or automotive related – demand custom alloy conductors that are both robust and flexible enough to support precise movements, 24×7, in severe work environments. In this presentation, attendees will learn why Fisk's Percon 28 is the quintessential copper alloy for robotic uses, offering outstanding mechanical performance with no sacrifice in conductivity.
Learn More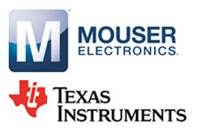 This webinar will introduce the SimpleLink™ CC2650 platform, as well as highlight its features. The webinar will focus on how to use the CC2650 in a multiprotocol application scenario. It will include several example applications and scenarios.
Learn More


Working with data from multiple CAD systems is difficult, but PTC Creo's Unite Technology makes it easy. Other CAD systems allow you to import non-native files, but only Unite technology gives the ability to work directly with the non-native data. This presentation will demonstrate how to incorporate non PTC Creo data – whether from vendors, customers, or colleagues – directly into your designs.
Learn More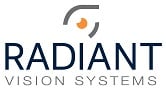 Directed toward manufacturers of electronic devices and other high-end items, this presentation will demonstrate how ProMetric® imaging photometers and TrueTest™ software automate visual inspection. Attendees will learn why imaging photometers detect subtle, low-contrast, and randomly occurring defects more reliably than manual inspectors or standard machine vision solutions.
Learn More


Humidity measurement is critical to a broad array of industries, from manufacturing and processing to power generation. Many technologies can be employed to measure dewpoint and relative humidity, including capacitive, resistance, electrolytic, and laser. This presentation will focus on chilled mirror (optical) technology. Products, applications, and practices will be addressed.
Learn More
Coming Soon – Watch For Details
3/16/16
Precision Polymer Engineering Ltd. Webinar


This presentation introduces a self-contained hydraulic clutch system (SCS) specifically designed for marine propulsion applications. Because of its ability to "slip", the output speed can be reduced to provide precise control of the propulsion equipment. The flexibility as a standalone clutch plus the integral PTO, makes it great for both new construction as well as retrofits/repowers. The SCS is ideal for conventional drives, z-drives, or hybrid drives.
Learn More
Coming Soon – Watch For Details
5/18/16
Gravotech, Inc. Webinar
More IHS Engineering360 Webinars Coming Soon.