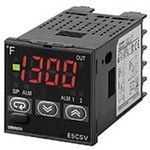 GlobalSpec has asked its users about the latest design trends and features related to Temperature Controllers. They have also shared their product applications and tips on how to buy and use these products.
See the entire survey
What new technologies are influencing temperature controller design?
6 answers
New sensors and remote wire less.
~YOUNUS LALA, SERVICE MANAGER, GLENDALE, CA
Able to integrate with Internet.
~Michael Lim, Marketing/Sales, Singapore, Singapore
USB and wireless connectivity
~David P, Engineer, Woodland, CA
Better PID loops in PLCs.
~Marketing/Sales, Algonquin, IL
PID, easy or operation
~Ron R, Technical Support, Exeter, NH
Fuzzy logic
~Chanchal C, Student, Bangalore, India
From your perspective, which companies are creating the most innovative temperature controllers?
6 answers
- omron, Fuji, Keyence, Saginomiya, Eliwell...
~Pham Van My, Project Manager, Ho Chi Minh, Viet Nam
Athena, Delta, EuroTherm
~Ron R, Technical Support, Exeter, NH
Fuji, Panasonic, Toshiba
~Marketing/Sales, Algonquin, IL
Honeywell, ABB, Siemens
~YOUNUS LALA, SERVICE MANAGER, GLENDALE, CA
Digital, Omron
~Michael Lim, Marketing/Sales, Singapore, Singapore
Omega, NPH
~Chanchal C, Student, Bangalore, India