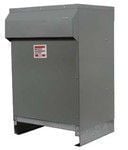 GlobalSpec has asked its users about the latest design trends and features related to Harmonic Filters. They have also shared their product applications and tips on how to buy and use these products.
See the entire survey
Do you have any advice for people relative to buying or using a harmonic filter?
5 answers
Harmonic analysis is a difficult process, because full knowledge of supply impedance (reactive and resistive) is needed to enable estimation of voltage harmonics at the point of common coupling, as well as accurate estimates of harmonic currents generated by the load.
~Ian M, Design Engineer, Kuala Lumpur, Malaysia
Use a power quality analyzer before and after studies to make sure the filter is working.
~David C, Technical Support, Davenport, OK
Make sure to have a competent partner to give advice for proper selection, installation and commissioning.
~Stefan M, Head of Strategic Marketing, Luterbach, Switzerland
Plan for the future - understand if you are planning for expansion get a device that can handle the expansion.
~Steve P, Marketing/Sales, Pittsburgh, PA
Study carefully the selection & laying of cables & grounding of the system.
~Umesh S, Operations, Dubai, UAE