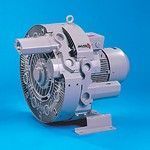 GlobalSpec has asked its users about the latest design trends and features related to Mechanical Vacuum Pumps and Systems. They have also shared their product applications and tips on how to buy and use these products.
See the entire survey
What new technologies are influencing mechanical vacuum pump and system design?
17 answers
I'm very interested in the advances in high purity, oil-less systems for use in areas demanding high cleanliness.
~Matt B., Design Engineer, Albuquerque, NM
magnetic bearing system for turbo-molecular pumps hydro-kinetic fluid drive for mechanical booster pumps
~Engineering, Other, Bucharest, Romania
Controls, variable speed drives and such. The nuts and bolts of the pumps haven't changed significantly.
~Tom S., Engineer, Rockland, MA
Improved reliability Improved cost of ownership Improved performance Predictive maintenance
~Terry R, Marketing/Sales, Rochester, NY
The development of dry pumping systems, especially for the semiconductor processes.
~Marketing/Sales, Lincoln, Great Britain
VFD [hook n claw units in particular], dry screws for better performance.
~Rich F, Technical Support, Hammonton, NJ
Variable Frequency Drives used to regulate flow and vacuum.
~Herb H, Technical Support, Leesburg, FL
Dry pumping technologies, chemical resistant vacuum pumps.
~Eric P., Marketing/Sales, Johannesburg, South Africa
Combined system, both liquid ring pumps and ejectors.
~Sankar Narayan N, Engineering Consultant, Chennai, India
Dry pumping with screw, lobe and claw technologies
~Robert C, Sr. Manager - Marketing and Services, Export, PA
Dry type and wet type, rotary, vane type.
~Pete B., Design Engineer, Manila, Philippines
Environmentally friendly motors.
~Marketing/Sales, Woodridge, Australia
Environment, low energy costs.
~Arturo Loucel, General Management, San Salvador, El Salvador
Vacuum infusion.
~Harold P, Builder/Contractor, Cherryfield, ME
Dry deep vacuum.
~Manufacturing, Ocala, FL
Dry Technology.
~General Corporate Mgmt, Bangkok, Thailand
Claw pump
~David L, Facilities Manager, San Antonio, TX
From your perspective, which companies are creating the most innovative mechanical vacuum pumps and systems?
18 answers
Edwards Oerlikon Leybold Vacuum Busch Vacuum
~Robert C, Sr. Manager - Marketing and Services, Export, PA
Probably Busch with the dry screw performance, although I believe with a better effort a centrifugal compressor could out perform all in the end using the inlet as the flows are usually better per hp used.
~Rich F, Technical Support, Hammonton, NJ
Edwards, Aeybold and Alcatel Smaller companies such as Won Chang, Korea, offer good quality vacuum pumps at affordable prices.
~Eric P., Marketing/Sales, Johannesburg, South Africa
- Edwards Vacuum - Varian ( AGILENT )
~Engineering, Other, Bucharest, Romania
Gardner Denver/Rietschle, Nash, Busch
~Tom S., Engineer, Rockland, MA
Somarakis, GD Nash, Edwards, Graham
~Herb H, Technical Support, Leesburg, FL
Robinair, Yellow Jacket, Uniweld
~Arturo Loucel, General Management, San Salvador, El Salvador
Edwards, Ebara and Adixen
~Marketing/Sales, Lincoln, Great Britain
Sihi, durco and others
~Pete B., Design Engineer, Manila, Philippines
Gardner Denver, Busch
~Manufacturing, Ocala, FL
Busch, Rietschle
~Manufacturing, Ocala, FL
Pfeiffer Vacuum
~Terry R, Marketing/Sales, Rochester, NY
Richie- thomas
~David L, Facilities Manager, San Antonio, TX
Vacumobile
~Harold P, Builder/Contractor, Cherryfield, ME
EDWARDS
~General Corporate Mgmt, Bangkok, Thailand
Becker
~Marketing/Sales, Woodridge, Australia
Gomco
~Maurice Peress, Professor, New York City, NY
NASH
~Sankar Narayan N, Engineering Consultant, Chennai, India