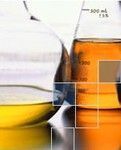 GlobalSpec has asked its users about the latest design trends and features related to Electrical and Electronic Resins. They have also shared their product applications and tips on how to buy and use these products.
See the entire survey
What new technologies are influencing electrical resin and electronic compound design?
10 answers
Non-hazardous green technologies. The resins need to be safe for production personnel to use.
~Mark G, Design Engineer, Agawam, MA
The use of solvent-less epoxy instead of polyester was a large jump forward years ago.
~Mogens A, Engineering Consultant, Fredericia, Denmark
For us , the size and speed that motors are running/turning. Also the heat that they have to be able to operate in.
~Rick W, "Shop Foreman", Memphis, TN
Need for good working life with short cure duration (lean manufacturing/flow processing)
~Kent M., Process Engineer, South Bend, IN
High Temperature Rating Resins Lower Hazard Constituents.
~Research & Development, Westbury, Great Britain
Non-TCPA high temperature materials. epoxy/novolac
~Florham Park, NJ
Environment concern, new regulation.
~Gabriel Tam, Marketing/Sales, Hong Kong, China
Miniaturization of HV power supplies.
~Quality Control/Assurance, Ronkonkoma, NY
Halogen-free and green chemistry.
~Dave C, Quality Control, Cary, IL
At the nanoscale
~Dr. Benoy C, Consultant & Test Provider, Lake Ariel, PA
From your perspective, which companies are creating the most innovative electrical resins and electronic compounds?
11 answers
We use resins from Dolphs and VonRoll. We are not getting into much else at the moment.
~Rick W, "Shop Foreman", Memphis, TN
SolEpoxy (formerly Henkel), Duresco
~Florham Park, NJ
Epoxies Etc., Dow Corning.
~Mark G, Design Engineer, Agawam, MA
Elantas Beck, Dow Corning
~Engineering, Design, Modrice, Czech Republic
Dolph, Dow Corning
~Engineering, Process/Production, Willoughby, OH
GE, Dymax, Henkel
~Dave C, Quality Control, Cary, IL
Swiss companies
~Bongani M, Research & Development, Johanessburg, RSA
Huntsman CVC
~Research & Development, Westbury, Great Britain
Epoxylite
~Mogens A, Engineering Consultant, Fredericia, Denmark
3M, Lord
~Kent M., Process Engineer, South Bend, IN
Elantas
~Gabriel Tam, Marketing/Sales, Hong Kong, China