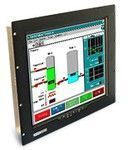 GlobalSpec has asked its users about the latest design trends and features related to Flat Panel Displays. They have also shared their product applications and tips on how to buy and use these products.
See the entire survey
Do you have any advice for people relative to buying or using flat panel displays?
15 answers
Buy the extended warranty! They are not just "money makers" for the store, they can save you money! Consider it insurance. You have insurance on every other expensive product you own, get it on your TV. When a screen goes bad out of factory warranty (1 year on most TV's) you will have to foot the bill if you don't have the extended warranty. These things are not bullet proof like the old tube TV's.
~Justin L, Repair technician, FARGO, ND
Do your research before shopping. Don't be swayed by low prices. You get what you pay for.
~Brock G, Marketing/Sales, Calgary, Canada
Service is critical. Check out more about the Smart (Internet) TV and the 3D adaption.
~Angus W, Marketing/Sales, Hong Kong, China
Don't try and use LCDs designed for home use in commercial applications.
~Sean M, Senior Product Manager, Moncotn, Canada
With the changing/daily applications, research-research-research...
~Frank Bush, Engineer, Denver, CO
Understand your application before you go looking for a panel.
~Mick S, Engineering Consultant, Newcastle, Australia
Don't buy cheap brands - not worth it in the long run
~Gabriel G, General Management, Burlington, Canada
Look for better pixel matrix, brightness control
~Anil, Research & Development, Bangalore, India
Get a little knowledge of signal connections.
~Andrew G, Owner Operator Small Machine Shop, Roy, UT
Check for high definition and color stability
~JJ B, General Management, Geneva, Switzerland
Check temperature range and power issues.
~Ilias A, Design Engineer, Athens, Greece
Reseach the SW drivers
~Engineering, Design, Shannon, Ireland
Don't buy off-brands
~Paul D, Purchaser, Marlton, NJ
Do their homework
~Sam M, Marketing/Sales, Sheldon, IL
No I'm not
~Marco Moraes, Engineer, Vila Velh Brasil, Brasil