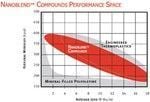 GlobalSpec has asked its users about the latest design trends and features related to Nanomaterials. They have also shared their product applications and tips on how to buy and use these products.
See the entire survey
Do you have any advice for people relative to buying or using nanomaterials and nanotechnology products?
16 answers
As per my knowledge every technology comes with its own merits and demerits. People working for good cause are higher than that working for bad causes, on this earth. So nanotechnology can bring revolution if used for good causes. Still one has to see the effects of nanoparticles on body, environment first and then promote the use of it. Money earning through business or anything should always be a second priority in one's life. One should speak to the manufacturers, senior scientists or knowledgeable people in this before taking any decision. e.g. Nanoparticles can penetrate the skin cells or human body cells also. So if comes in contact with body through cosmetics, textiles,etc. can prove hazardous. So one should chose the product very carefully or manufacturers should take all safety measures into consideration for employess, labour ,etc. We are part of nature and we should help to maintain environment. One should study topic "nanotoxicology and nanohazards" in wikipedia notes.
~Shweta ST, Nanotech aspirant and Distributor of Nanotech products, Pune, India
It's so early in the process, but finding the products that work best are so important. I applied a competitor's product on my windshield and it actually was a hazard rather than a safety improvement as the tinier water molecules didn't slide away and it made visibility slightly more challenging whereas my product greatly increases visibility especially in rainstorms/nighttime snow/slush conditions.
~Mike K, President, Toronto, Canada
Yes, find out who the real experts are in each specific area of application. No one company has all the research and experience in application, collaborate where possible, share and research. What works in one country does not necessary work in another where environmental conditions differ. Get trained up in application delivery
~Dermott Reilly, Engineering Consultant, London, UK
"Don't trust authorities" - very often something named "nano..." is rather of size "micro..." and the term "Nano " is only the advertisement tool to be more in fashion/trend. Unfortunately. Take care on health risks.
~Dusan J, Resercher, Bratislava, Slovakia
Every product should be carefully examined, and its end use, if it's used will not be a pollutant at the end of the cycle. How to minimize nano-pollution and recycle nano materials end product after its complete usage.
~Dr. David Jacob, Research & Development, Haifa, Israel
Evaluate a few companies to make sure the one that you select can address your needs.
~Vice President, Pharmaceutical Research, Bethlehem, PA
Just know your end result, and the benefits that would be derived from the product
~Emiliana E, Research & Development, Quezon city, Philippines
Watch the price of the specific technology, it will always fall as time goes on.
~Chris P, Architectural Intern, Lubbock, TX
Catalytic motocycle tailpipes and medical waste catalytic incinerators
~Vuong N, Research & Development, Arlington, TX
Indepentent research and unbiased regulation is a key component
~Ewa P., Student, Leeds, UK
To cooperate with the manufacturer in applications development
~Zvi M, Project Manager, Kiryat Tivon, Israel
Learn about surfactants and the effects for your appilcation
~General Corporate Mgmt, Tampere, Finland
Nanomaterials have a majic action on all activities
~Abdulkareem Alsamuraee, Research & Development, Baghdad, Iraq
No.just can use it if the principle is sensible
~Sophia Rani Inbaraj, Knowledge Fellow (nanotechnology), Secundrabad, India
KEEP GOING, IT'S THE FUTURE
~MARTIN K, CEO, MIAMI, FL
Not at this time.
~Rob A, Project Manager - Prospective Inventor, Ravenna, OH