Door Frames Information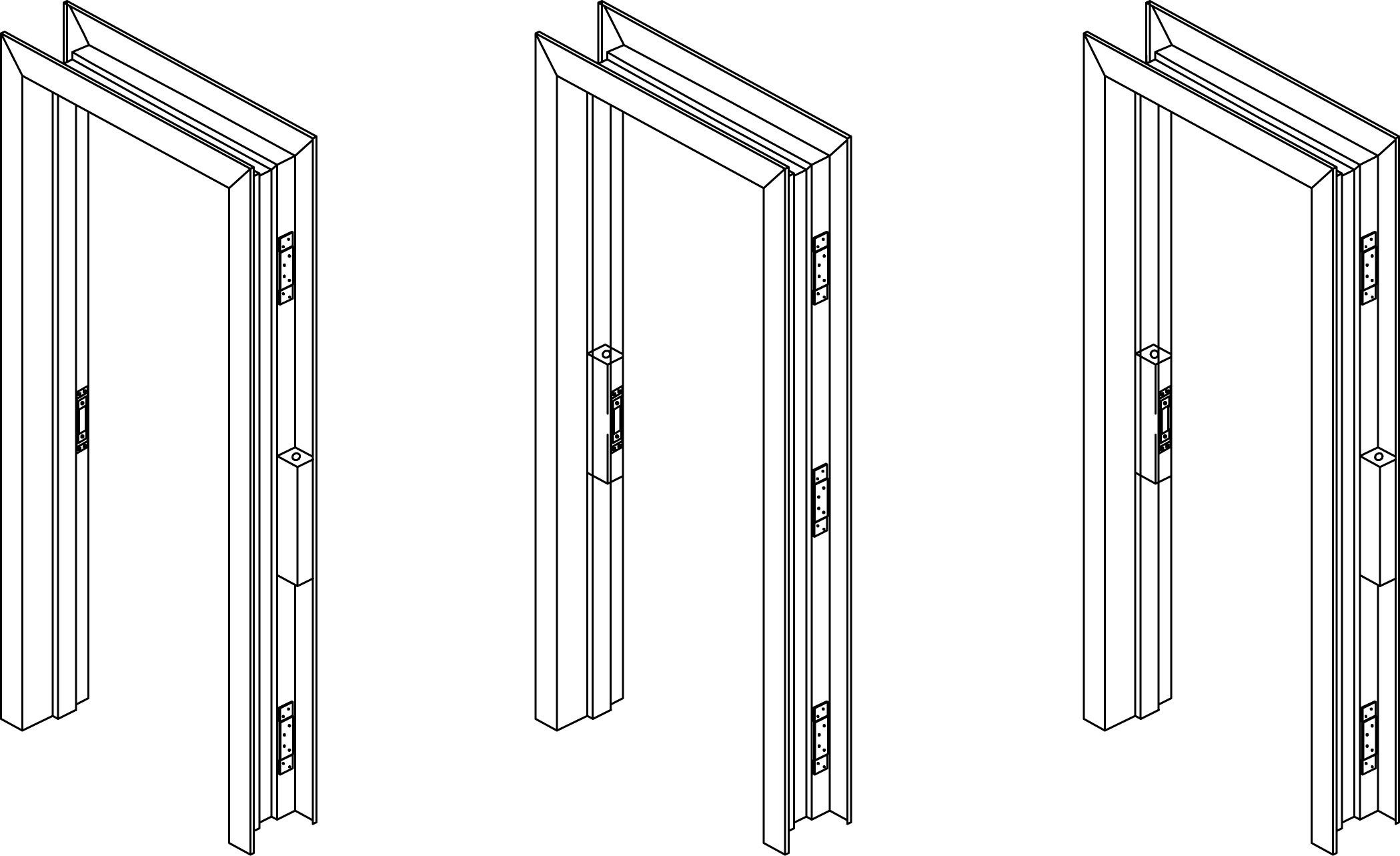 Swing door frames. Image Credit: Ceco Door
Door Frames are assemblies that are used to hang doors.
Types of Door Frames
There are two types of door frames,swing door frames and pocket door frames.
Swing door frames are the most common door frame and are used for hinged door installation

Pocket door frames are used when the door needs to be recessed into the wall. The door moves on a track within the frame. They are similar to sliding doors which leave the door visible after opening.
Image credit: GPO706
Mounting
Door frames are designed to mount within masonry, wood or metal stud type structures. They are available in various frame thicknesses and materials to meet the builders need.
Features
Common features for these products include fire labeled, LEED credited and included hinge and strike preparations.