Solar Junction Boxes Information

Show all Solar Junction Boxes Manufacturers
Solar junction boxes are used to house solar cables. They are also referred to as PV junction boxes. There are two roles of a junction box on the solar battery: connection and transmission function and protection component.
Solar cell components produce solar energy through photoelectric conversion. Electricity is transferred to the control system through the junction box. The junction box also functions to protect the components in the solar system from environmental conditionals. This device can help maintain the system and prevent loss if there is an obstruction preventing the gathering of solar energy (i.e. clouds.)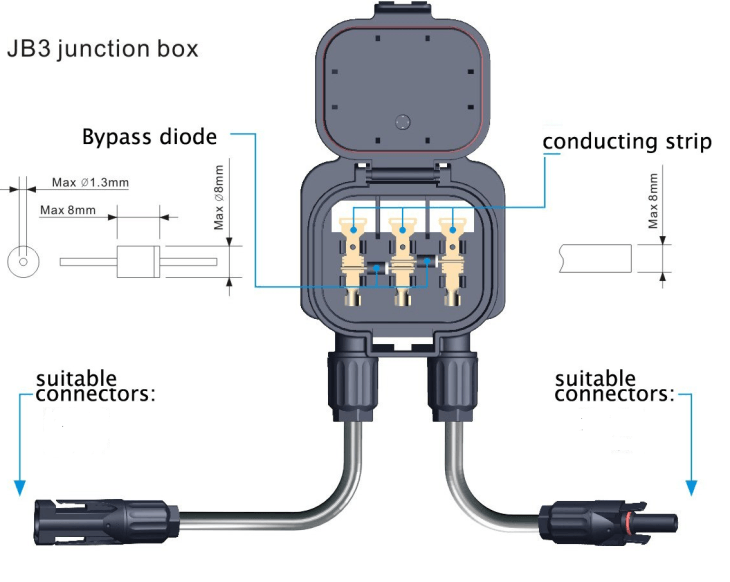 Image Credit: Sunconpv
Solar batteries are very expensive and it is very important to ensure they are protected appropriately. When selecting a solar junction boxes the important specifications to consider are the casings, which should have strong aging and UV light resistance to protect them in severe outdoor environments; their cooling mode and volume of their inner cavity, which helps decrease the inner temperature in order to satisfy safety requirements of electricity; the resistance to water and dust in order to provide safe connection for clients.