Water Pumps Information

Show all Water Pumps Manufacturers
Description
Water pumps move water that does not contain suspended solids or particulates. These pumps are not so much a type of pump as they are a classification based on the media being transferred. Nearly every pump type that is defined by either a complementary application (fountain water pumps, submersible water pumps) or by motive type (such as centrifugal, cantilever, or hand water pumps) can be used in water service applications. See the main Pumps page for links to pumps classified by motive force.
Applications
While slurries and the like are best handled by wastewater or sewage pumps, water pumps can handle ground water, potable water and salt water. Water pump applications include:
Water supply distribution
Irrigation
Land and mine drainage
Sea water desalination
Condensate transport

Sump and bilge pumping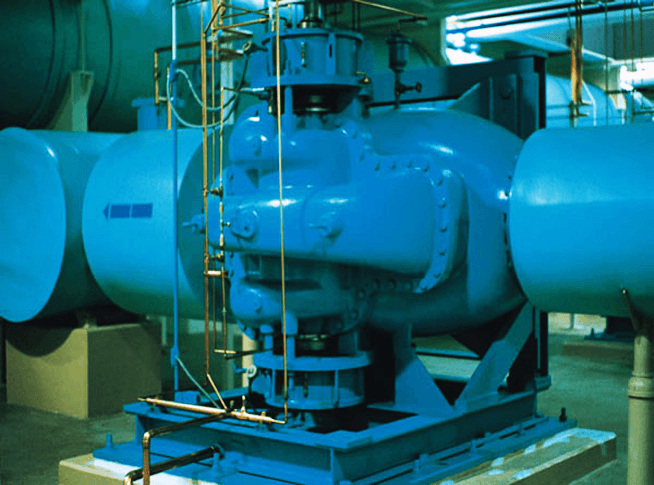 Horizontal Split Case Pump used in a municipal water supply system. Image credit: Patterson Pump Co.
Selection Criteria
Specific application
Discharge flow and discharge pressure
Size of the inlet and outlets to which the pump connects
Temperature of the water to be pumped
Need to maintain some form of sterility
Power source

Electric pumps are available in AC and DC models.
Fuel-driven (gas, oil, diesel, etc.) pumps can generate high degrees of lift.
Solar pumps are useful in small flow situations, especially in applications that require remote placement, or in places where regular supervision is not available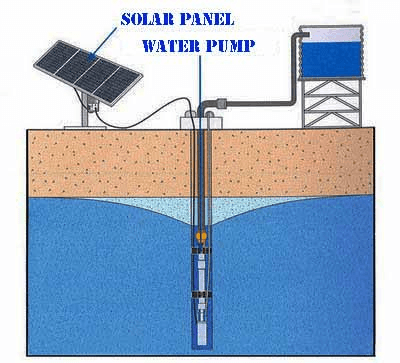 Solar Panel Well Pump Installation. Image credit: SAW Technology
Standards
The Hydraulic Institute develops comprehensive, ANSI-approved pump standards.
HI M100: Complete Set of ANSI/HI Pump Standards
References
Image credit:
Centrifugal Water Pump, GRI Pumps
Read user Insights about Water Pumps
---
Related Products & Services