Temperature Forcing Systems Information
Temperature forcing systems provide heating, cooling and/or a humidity and temperature controlled atmosphere to a separate test chamber, platform, or testing unit. They are used to provide a highly accurate, stable temperature to enable a precisely controlled test environment. Important system specifications include response time, full temperature range, accuracy, and air flow rate.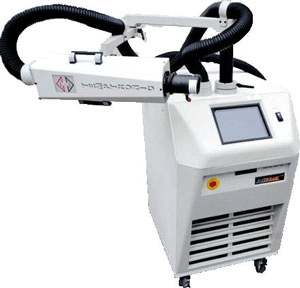 A typical temperature forcing system.
Image credit: ATE Corp