Brake and Clutch Repair Services (industrial) Information

Show all Brake and Clutch Repair Services (industrial) Providers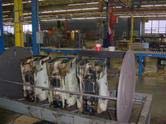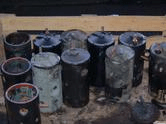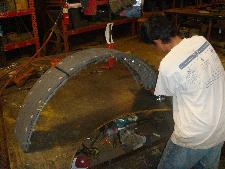 Images credit: Sardello | Sardello | Global Friction Products Inc.
Industrial brake and clutch repair services strip and reline friction material pads and lines on brakes, clutches and other non-automotive power transmission equipment. Some services will fabricate or manufacture friction liners, brake pads or clutch plates for offroad, marine, oil and gas and other industrial applications.
What Industrial Brake and Clutch Services Do
Brake and clutch repair shops, remanufacturers and rebuilders tear down or disassemble the brake or clutch components and inspect their condition. The service will replace and reline the friction pads and lines as needed, and also resurface discs, drums and rearc bands. New parts and refurbished components are reassembled then tested and inspected before being installed or shipped to the customer.
Common brake and clutch components restored include:
Brake pads
Brake liners
Brake bands
Drum brakes
Disc brakes
Expander brakes/bladder brakes
Clutch lining
Calipers
Cylinders/ hydraulics
Track brakes
Dynamic/regenerative brakes
Brakes and clitches are used in such applications as:
Centrifuges/mixers
Cement/concrete
Chemical process
Crane/hoist
Crushing and grinding mills
Machine tools
Marine/offshore
Material handling
Mechanical presses/forges
Military/aerospace
Mining/excavation
Motor/generator
Off-road vehicles
Oil and gas
Rail/transit
Steel/metal mills
Web handling
Winch/PTO