Filling Machines Information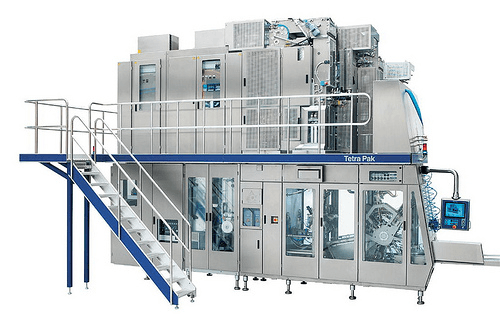 Filling machines and packer machines fill containers such as bags, bottles, and cans with a predetermined volume of product, such as food, cosmetics, or medicine. Filling machines load previously formed packages with a specific product quantity, but do not provide closing or sealing action. Manual machines aid in the setting or holding of products. Operators are responsible for most controls and activities. Semi-automatic machines help with both packaging and placement, allowing a single operator to perform several activities with greater speed and accuracy. Automatic machines perform activities without operator intervention. In fully automatic applications, operator involvement is limited to the replenishment of packaging components. For example, operators load empty bags or cartons onto filling system magazines, load supply hoppers with bulk materials, place empty pallets on palletizer magazines, and remove completed cartons or pallets.
Materials
Filling machines are used to fill containers with liquids, granules, powders, and sprays for consumer, bulk, and original equipment manufacturer (OEM) supply shipments. Packaging materials include:
aerosol containers
bags and pouches
blister packs
bottles and jars
cartons and boxes
cans
capsules
cartridges
cases
cups and trays
drums and kegs
pallets and pails
intermediate bulk containers (IBC)
tubes and vials
Often, filling machine suppliers provide related packaging equipment. Equipment that can be used in conjunction with filling machines includes accumulators, batching machines, bagging machines, banders, sleevers, box making equipment, and machinery or devices for bundling, capping, combining, counting, forming, and sealing.
Specifications
Selecting a filling machine requires an analysis of specifications, features, and applications. Fully-automated filling machines list the rate, which is usually measured in pieces per minute. Some automated fillers and packers include an integral feeder and a computer interface that links to a control network. Other filling equipment is made from stainless steel for improved corrosion resistance. Aseptic or sanitary filling machines are easy to clean and designed in a manner that inhibits the growth or presence of pathogenic microrganisms. Portable filling machinery is lightweight or includes wheels or casters for ease of movement.
Applications
In terms of applications, filling machines are used widely in the chemical, medical, and pharmaceutical industries. They are also used to process food, beverages, cosmetics, electronics, and semiconductors.
Related Information
CR4 Community—Powder Coating Problem
Engineering360—Sealing Machines: Operations, Specifications, and Applications
Image credit:
Tetra Pak / CC BY-SA 2.0