Glass Powders and Precursors Information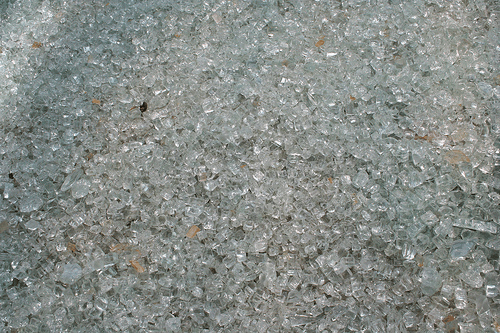 Glass powders and glass precursors typically consist of oxides with a random, liquid-like or non-crystalline molecular structure.
Applications
Glass powders and glass precursors are used in a wide variety of applications, so they come in a range of particle sizes and particle distributions. Glass powders and glass precursors are used to fabricate:
glass products
glazes
vitrified grinding wheels
bonded abrasives
Coarser glass particles are used as blasting abrasives; rounded particles as grinding or milling media; and finer particles are used as fillers or modifiers in paints, resins, and adhesives. Glass powders and glass precursors are also used as sealing glasses, solder glasses, glass sealants for fuel cells, and passivation glasses.

Glass powders and glass precursors are composed of different compounds that are ground to a specific grain size for each application. Sealing glasses are used to make hermetic, insulating electrical seals for use between materials such as metals and ceramics; some examples include flash lights and fuel cells. Sealing glass powders and glass precursors are commonly composed of borosilicates or aluminosilicates. Passivation glass powders and glass precursors are used to protect semiconductor and high-voltage varistor surfaces. Passivation glasses have a very low alkali or sodium content for providing high insulation resistance. Solder glasses, also known as frit glasses, have a very low softening point, so they are used to safely bond glasses to other materials such as other glasses, metals, or ceramics. Solder glasses are commonly used in optoelectronic or micro-electro-mechanical (MEMs) packaging and the sealing of display devices.

Sealing and solder glass powders and glass precursors can also be further processed into custom-shaped granulate and preforms. Granulates are aggregates of glass powder particles held together with a binding agent. The granulates form the basis of the preforms, which are pressed and sintered into specific shapes such as pearls, rods, or spacers. Glass preforms are typically used to assemble hermetically-sealed glass and metal components.
Features
The raw materials used to make glass powders and glass precursors includes cullet, which is crushed, recycled glass; sand; soda ash; limestone; and other additives. The glasses are fabricated through melt atomization or spraying, crushing, milling, dry or wet grinding, sieving, and classification by particle size. Most glass powders range in particle size between 30 microns to as small as 0.4 microns. Glass powders and glass precursors may also be made into pastes. In this case, the powders are mixed with an organic binding agent to provide the proper viscosity. Sol-gel and other chemical techniques are also used to fabricate glass powders. Glass powders and glass precursors that are used as dental glasses for composite fillings are often treated with silane coupling agents in order to enhance bonding to internal resin matrixes.
Related Information
Engineering360—3-D Printing Glass: Challenges, Feats, and the Future
Image credit:
H.KoPP / CC BY-ND 2.0