Fiber Optic Cleavers Information

Show all Fiber Optic Cleavers Manufacturers
Fiber optic cleavers are used to make precise optical fiber end face cuts. The smooth fiber end faces produced by these devices are essential for low loss fusion splicing. Fiber cleavers are an integral part of the fiber splicing process, and often work in conjunction with a fusion splicer to achieve suitable fiber ends.
Fiber optic cleavers are available in a variety of form factors. These can vary from a simple, portable hand tools — akin to wire strippers — to precise instruments which can cleave multiple fibers at once using a cutting wheel. Examples of both of these devices are shown below.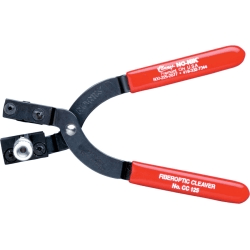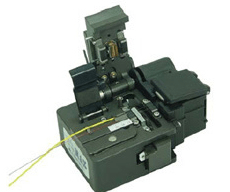 A simple (left) and precision cleaver as described above.
Image credit: Tessco | Huihong Fiber