Wire Assembly Fabrication Services Information
Wire assembly fabrication services produce parts by bending and welding sections of wire. They fabricate wire baskets and other material handling components such as wire grids, guards, grates and racks. Wire assembly fabrication services are located across North America and around the world.
Manufacturing Capabilities
In terms of manufacturing capabilities, some companies are capable of coiling or spring making, tool making, wire forming, or spot welding. Others perform computer numerically controlled (CNC) welding, robotic welding, mesh welding, sheet metal fabrication, or tubing fabrication. Wireforming, a common manufacturing method for wire assembly fabrication services, stamps wire into various shapes. CNC wireforming can be used to produce shapes ranging from simple, U-shaped parts to complex, angular designs.
Making a torsion spring . Video Credit: Master Spring Wire Form/ CC BY 3.0
Materials Used
Wire assembly fabrication services build assemblies from metallic and non-metallic materials that vary in terms of tensile strength or impact strength, magnetic and electric properties, and corrosion resistance. Material flow during the wireforming process is an important consideration when deep draws or especially thick or thin parts are desired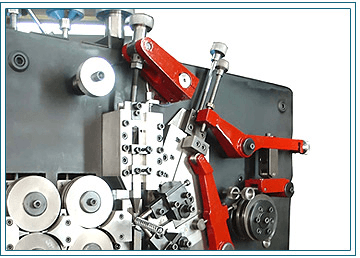 . Some wire assembly fabrication services work with ferrous metals, nonferrous metals, exotic metals and alloys, or precious metals. Others fabricate wire assemblies made of plastic.
Ferrous metals contain iron as their primary constituent.

Nonferrous metals include elements and alloys such as aluminum, brass, copper, and nickel. Beryllium copper, beryllium nickel, niobium, tantalum, and titanium are examples of exotic metals and alloys. Precious metals such as gold, silver, and platinum are used in specialty applications.

Thermoplastic materials are used in stamping and die cutting.
Services Offered
Wire assembly fabrication services differ in terms of services offered and secondary operations. Services offered include engineering and design assistance, testing and inspection, rapid prototyping, short-run production, high-volume production, and specialty packaging. Secondary operations include painting and powder coating,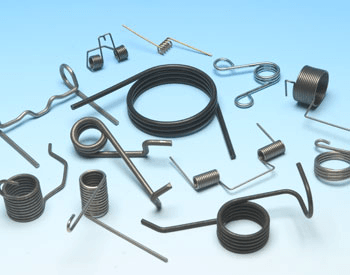 electroplating, anodizing, drilling or tapping, CNC machining, grinding, water or abrasive jet cutting, and heat treating or stress relieving. Wire assembly fabrication services that can apply black oxide coatings are located across North America and around the world.
Certifications
Wire assembly fabrication services have several types of certifications. ISO 9001:2000 establishes requirements for company quality management systems and covers standards ranging from manufacturing to services such as design, development, production, and installation. AS9000 is a set of quality guidelines and requirements published by the Society of Automotive Engineers (SAE) in cooperation with major aerospace manufacturers. AS9000 is based on ISO 9001 but maintains a particular focus on the aerospace industry. QS-9000 is a quality standard for suppliers of DaimlerChrysler Corporation, Ford Motor Company, and General Motors Corporation. QS-9000 is based on the 1994 edition of ISO 9001, but contains additional requirements that are particular to the automotive industry.