Resuscitators Information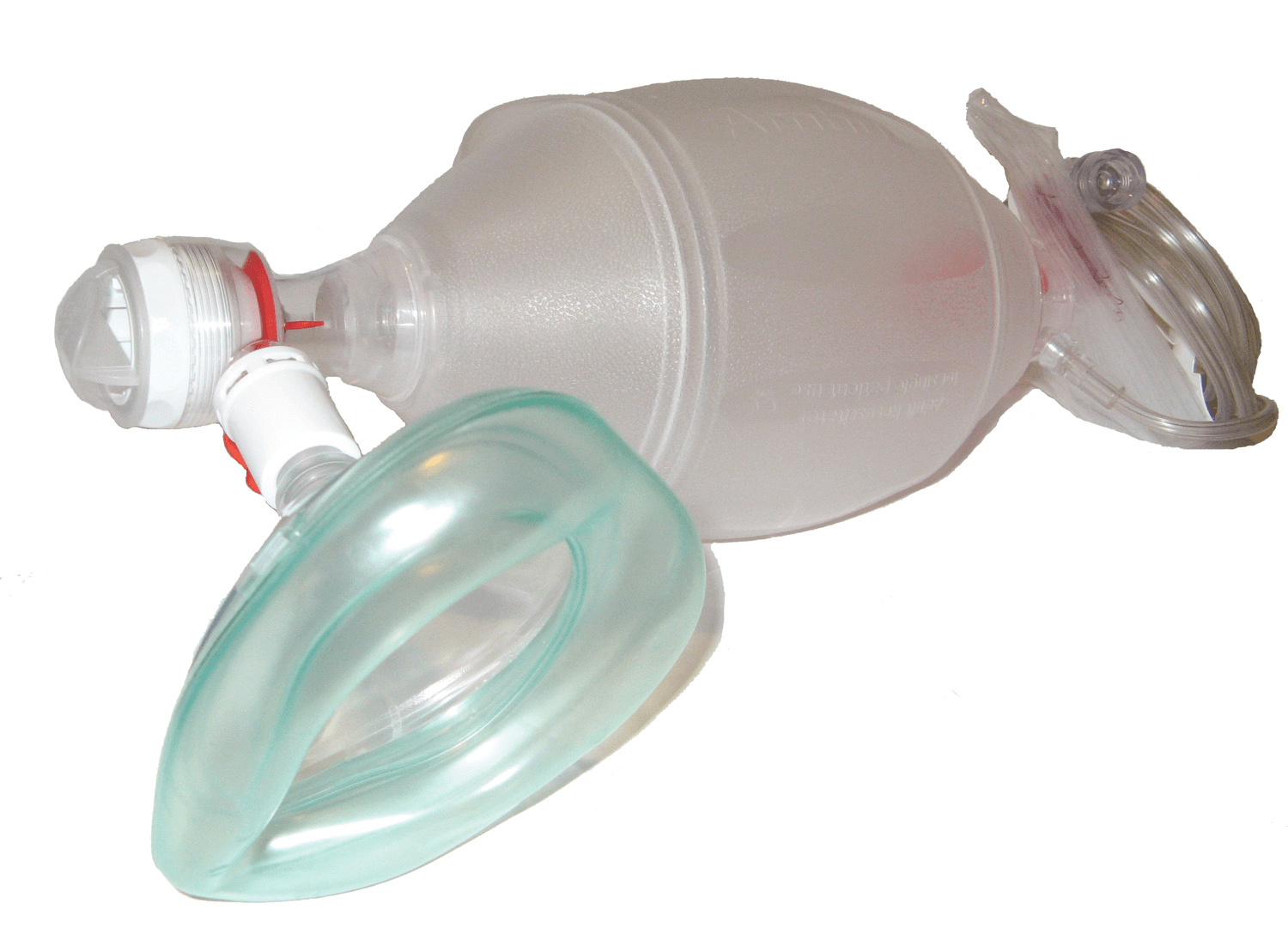 Resuscitators are medical devices that use positive pressure to manually respirate patients who have compromised breathing. Lungs expel the air due to their natural elasticity. These devices are typically used temporarily until the patient can be transferred to a medical ventilator. Resuscitators are much smaller than ventilators, making them effective for emergency medical treatment.
Types
There are four types of resuscitators.
Manual resuscitators require an individual to intermittently compress and decompress a handheld bag that is connected to a face mask. Manual resuscitators come in two sizes: adult and pediatric.
Pediatric resuscitators are for children. Pediatric resuscitators come with a pop-off valve. When pressure goes above a set limit, the pop-off valve allows pressure to escape when the pressure gets too high to prevent damaging the child's lungs. The adult resuscitators do not come with a pop-off valve.
Self-inflating resuscitators have an air inlet valve to refill the bag and an oxygen inlet valve that draws O2 from a reservoir. An individual must still compress the bag to initiate respiration.
Gas-powered resuscitators are driven by pressurized gas delivered to a regulator. The resuscitators are powered from a 50 psi oxygen source and connected to a standard 15 and 22 mm breathing circuit fitting for face masks and endotracheal tubes. Gas powered resuscitators are superior to manual resuscitators because they can deliver 100% oxygen and they require little exertion to ventilate the patient. Gas powered resuscitators are recommended for use on adults and not for infants or small children.
Features
Typically, resuscitators are portable, reusable, and disposable.
Resuscitators are normally made of plastic. The parts consist of a resuscitator bag or bulb, lip valve, reservoir valve, a resuscitator mask for the patient, and gas regulators (powered resuscitators).
Video credit: Respiratory 2011
Resources
Wisegeek—What is a Resuscitator?
Medical Expo—Resuscitation Medical Kit
Medical Device Safety Reports (MDSR) ECRI Institute—Gas-Powered Resuscitators
Image credit:
Mike6271 / CC SA 4.0