Show all Highwall Miners Manufacturers
Highwall miners link underground and surface mining operations by extracting coal from exposed horizontal seams in open-pit mines. This is done via a mobile system that contains: a continuous miner controlled from the operator's cabin, a retractable conveyance system, and a vertical conveyor that handles and stacks the coal for transport.

The point at which the cost to remove the overburden exceeds the economic value of the covered resource in a surface mining operations is referred to as the final highwall. The exposed strata left by surface mining operations offers exposed coal bed seams. The highwall miner is designed to remove and exhaust these horizontal seems by lifting and advancing the launch vehicle, typically a continuous miner, into the highwall.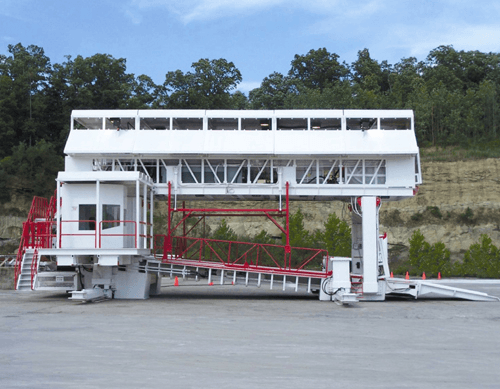 Image credit: Addcar Systems