Agricultural and Farming Services Information

Show all Agricultural and Farming Services Providers
Agricultural and farming services provide information, consulting, equipment, and supplies to the agricultural industry. Examples include government agricultural extensions, crop brokers and shippers, meat packers, produce distributors and wholesalers, and veterinarians.
Equipment Services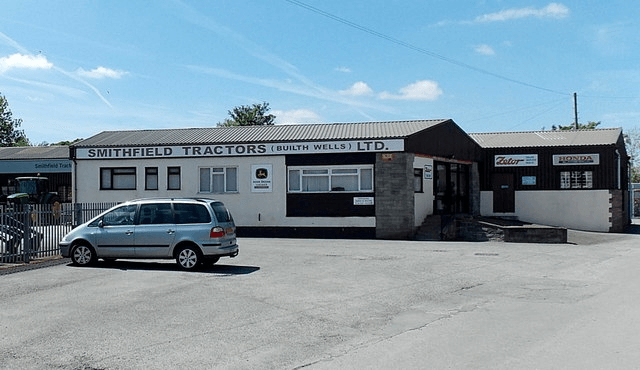 Equipment repair and parts: Fixes broken equipment, or sources parts for self-service.
Equipment sourcing and sales: Provides farmers access to essential machinery.
Equipment rental: Leases equipment for predetermined jobs or intervals.
Equipment shares: Splits ownership of common, but less-used equipment amongst a cooperative.
Equipment contractors: Machinery owners perform tasks on a single job basis.
Market Services
Marketing: An organization develops advertising and publicity strategies for AG products.
Packaging: Products are processed to prevent contamination, easy transportability, and identify ingredients and notations.
Brokers: Facilitate the sale and purchase of all AG related commodities, including real estate.
Shipping and distributing: An enterprise that specializes in AG logistics. Dedicated equipment, such as livestock or frozen trailers, is often required.
Wholesalers: Wholesalers buy AG commodities in bulk to distribute them via retail channels.

Slaughter and butchering: Kill livestock and process meat for wholesale purposes.
Regulatory Services
These services are regulated by the Agricultural Marketing Service, a division of the United States Department of Agriculture.
Quality grading: Grade marks are frequently implemented on meat, poultry, butter, dairy, eggs, cotton and tobacco. Grades are relied on in trade to denote the quality of product. On meat products these marks represent the flavor and quality of cut. Grading is the responsibility of the United States Department of Agriculture.
Auditing and accreditation: Evaluates agricultural suppliers based on ISO 19011:2011 to assure customers of consistent quality products and services. This is another responsibility of the USDA.
Organic accreditation: Private, foreign, and government entities are authorized to market their products as organic. Violations result in penalties, including fines and loss of licensure.
Import/export certification: Standardizes perishable fruits, vegetables, and egg shells that are entering the United States, as well as U.S.-produced agricultural goods destined for other nations. AMS also maintains a database of this info for quick access.
Lab testing and approval: Scientific analysis by AMS provides chemical, microbiological, and bio-molecular testing. AMS also accredits certain labs to perform this work.
Market research and analysis: Provides neutral market insight that helps AG businesses identify trends and opportunities.
Market and facility design: Provides technical assistance, design, and support for the construction of new AG facilities, such as wholesale markets, famers markets, public markets, and food hubs. Support is provided throughout all phases of development, including zoning, building codes, site selection and preparation, concept design, financial analysis, and building studies.
Transportation research and analysis: Studies trends and opportunities for AG product transportation.
Seed testing and clearance: Ensures efficient marketing of seeds and assists developing new or expanding markets. Many international markets require this process.
Farming Services
Soil fertility and composting services: Assists farmers to address soil fertility issues to increase crop quality and yield.
Land management services: Helps optimize AG land usage by improving tilling, draining, excavating, clearing, rotating, fertilizing, irrigation, and harvesting techniques.
Veterinary services: Provides medical attention for AG animals, such as working animals and livestock. This includes emergency care, diagnostics, treatment, and hospitalization. Common procedures include reproductive care, ultrasounds, x-rays, vaccinations, and milk services.
Fencing: Companies erect fences or barriers to establish perimeters and retain animals.
Biocide services: Apply or supply herbicides and pesticides to farmlands; this includes cropdusting services.
Biotechnology: Companies provide genetically-modified organisms, develop vaccines, provide bioanalytic services, and clone crops.

Grooming services: Maintain animal appearances via bathing, shearing, and trimming processes.
Resources
Cornell Cooperative Extension, Rensselaer County—Agriculture
Cornell University, College of Agriculture and Life Sciences—Farm Services
Images credits:
Geograph; Wikimedia