Maintenance, Repair, and Overhaul Services Information
Maintenance, repair, and overhaul services, also referred to as MRO services, provide upkeep, restoration, refurbishment, and refit operations to the commercial and military transportation markets. MRO service providers may perform maintenance on out-of-service, damaged equipment (corrective maintenance), and also perform scheduled and preventive maintenance. MRO companies may manage their services and part inventory with sophisticated software packages, especially in the case of airline fleet, military, marine, and large manufacturing operations.
Maintenance, repair, and overhaul service providers are typically classified by the type of work they perform. For example, some companies may contract an MRO service provider for simple on-site repair services, while other MRO companies sell refurbished or repaired machinery directly to clients.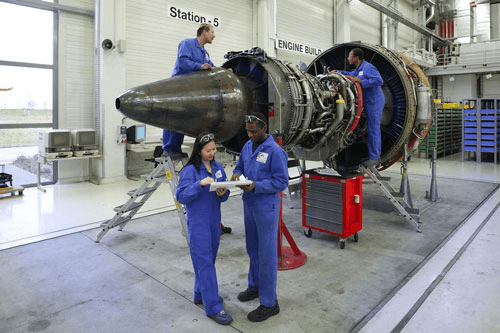 An MRO operation on a jet turbine.
Image credit: Avionics-Intelligence