Valve Symbols
Valve symbols are used to signify the pressure, flow and direction of fluids through a valve. These illustrations, commonly referred to as Piping and Instrumentation Diagram (P&DI) symbols, may vary slightly between organizations but similar sketches are used to identify types and position of valves.
Valve symbols generally describe the position, number of ports, and flow control method of particular valves. Just as various organizations have sought to standardize valves, symbols are used to help identify and educate those who use and purchase valves on what type of valve will best suit their needs.
---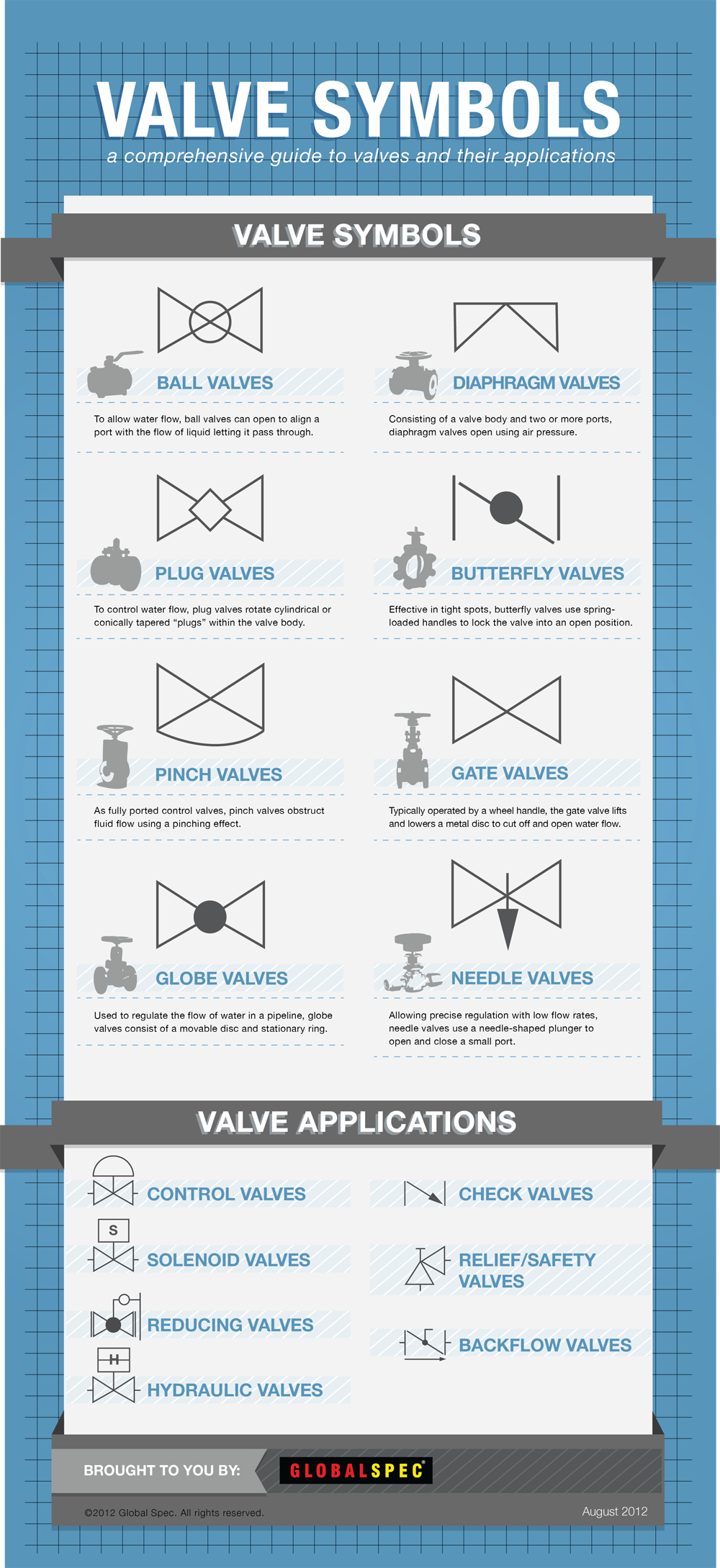 New Privacy Policy
We have adopted new policies. Please read each one carefully.
OK