About
Metal Finishing Services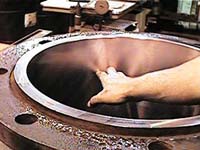 For well over 50 years, ACME Industrial Group has offered some of the most advanced metal finishing services available to the industrial community.

ACME's plating solutions are designed to meet the most challenging product requirements. From standard processes to their own proprietary methods, all of their plating and metal finishing services demonstrate their unmatched knowledge of options, industry standards and innovation.

• Hard Chrome Plating
• Grinding and Polishing
• Electropolishing
• Passivation
• Consulting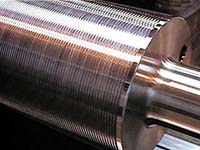 At ACME their metal finishing services provide manufacturers their best option for high-quality, cost-effective production from start to finish.
Processes
ACME Industrial Group continues to develop metal finishing processes to meet the needs of new product requirements. Their proprietary processes represent significant improvements in the metal finishing industry. Extensively tested and approved, these innovative processes add value to your product with improved performance, appearance and service life. In addition, specialized metal finishing procedures can be designed specifically to meet the requirements of your product.
ACME's metal plating and finishing facility is conveniently located in Alliance Ohio.
Contact ACME today for your Plating And Metal Finishing needs.

Supplier Directory Categories
ACME Industrial Group is listed in these categories: