Profile Home
Supplier:
ACE Controls Inc.
About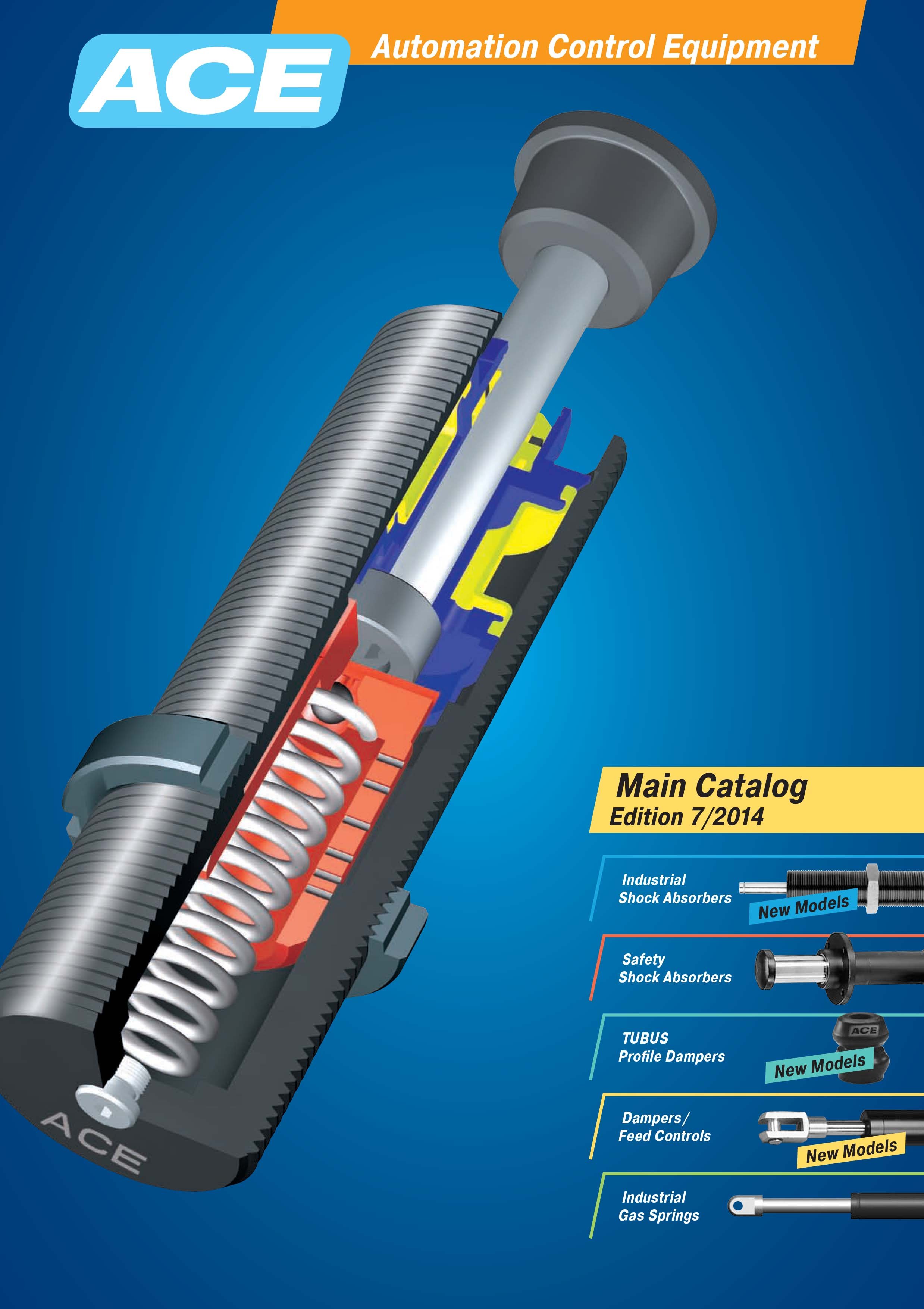 ACE Main Catalog, Industrial & Safety Shock Absorbers, TUBUS Profile Dampers, Dampers/Feed Controls & Industrial Gas Springs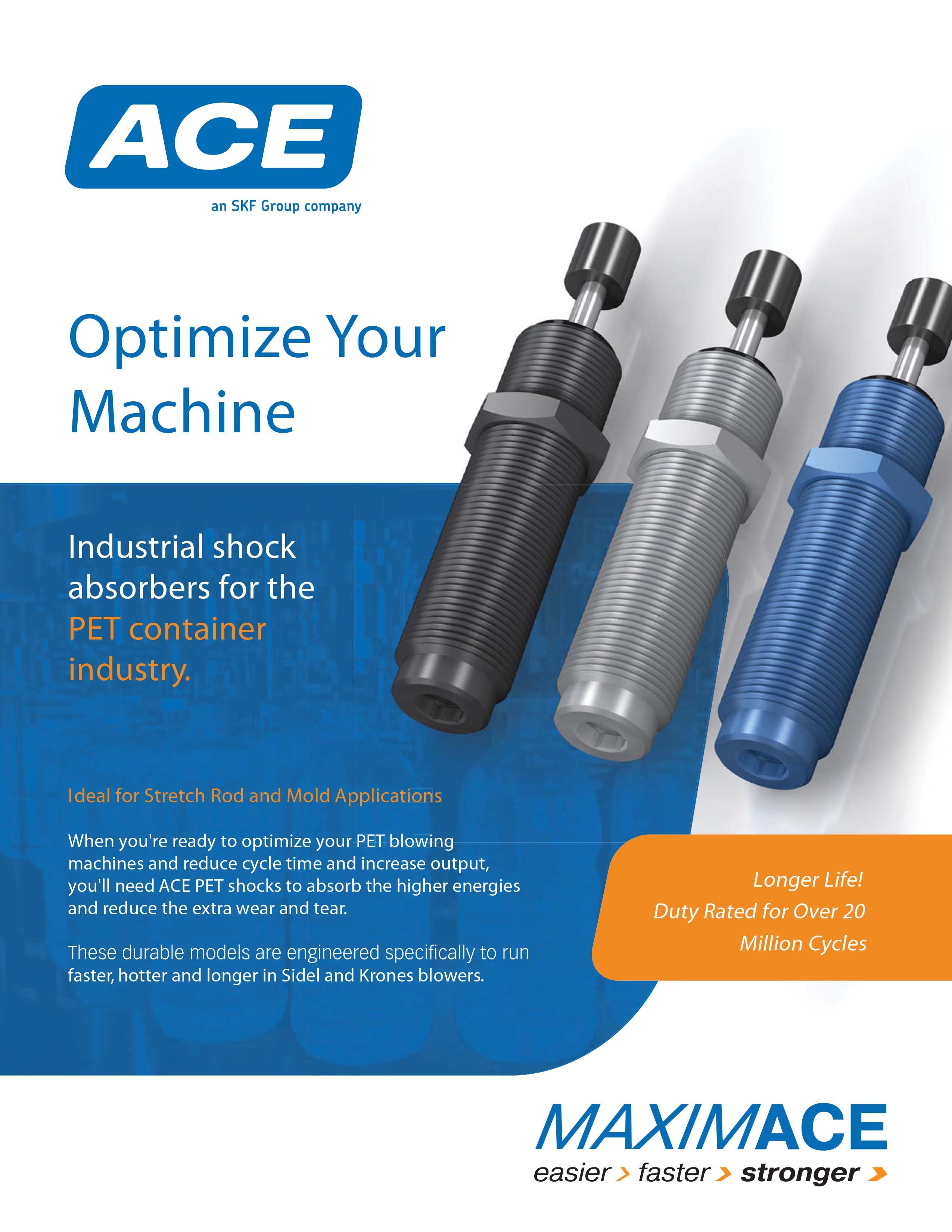 Industrial Shock Absorbers for the PET Container Industry


Stainless Steel Shock Absorbers for Extreme Operating Environments


SLAB Plates for Shock Absorption and Vibration Damping Catalog


New Generation SCP2 PET Container Industry Shock Absorbers Catalog

Rotary Dampers Catalog


TUBUS Elastomer Bumpers Catalog


LOCKED SERIES Catalog - Pneumatic Safety Clamping Products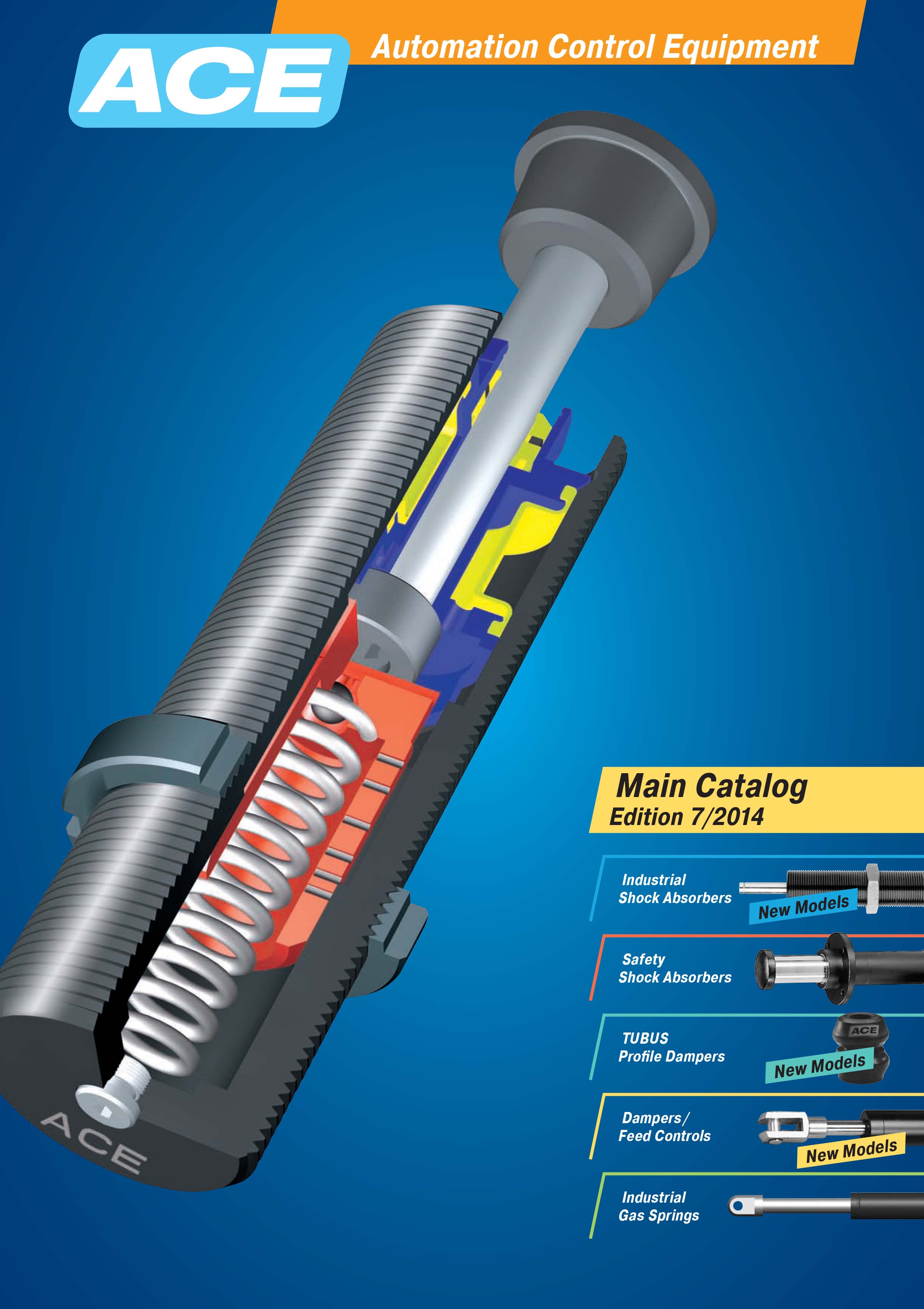 ACEolator Catalog - Vibration Isolation Products

ACE Controls Inc., located in Farmington Hills, Michigan, is a leading innovator in deceleration, motion control and vibratoin conrtrol technology. Its global customer service network includes offices in England, Germany and Japan with distributors in over 110 cities in 35 countries.
For over 50 years, ACE Controls has provided superior deceleration products to meet the needs of the automotive, robotics, material handling, packaging, steel, machine tool, lumber, amusement, medical and other industries.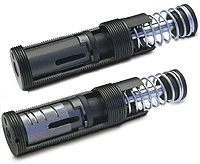 Innovations include the adjustable and self-compensating industrial shock absorber models. More recent innovations include the award winning SC² Heavyweight Series which elevated shock absorber effective weight capacity and energy absorption capability to new heights. In 1999, ACE introduced the ultimate in shock absorber design…the award winning Magnum Group, offering up to 390% of the effective weight capacity, plus up to 150% of the energy per cycle of standard models.
In addition to the products mentioned above, ACE has brought numerous new products to the marketplace in recent years, including the MC 10, MA 150, MA 35, the durable 2" and 3" self-compensating and adjustable shock absorbers, as well as safety shocks for heavyindustrial applications.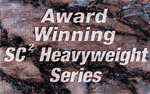 ACE's forward looking product planning team focuses on continuous improvement and new product development. The goal is to provide customers with cost-effective, world-class products to meet their current and future requirements in a competitive global marketplace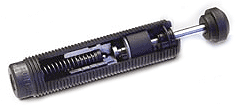 .
In order to assure that this goal is achieved ACE utilizes the latest computer technology and CAD system software. Solid Edge enables the ACE engineering team to virtually assemble 3D designs with speed and accuracy. The Adina software system of finite element analysis allows ACE engineers to address issues in structural, thermal and fluid flow analysis.
Rigorous lab testing assures that all new ACE products are capable of meeting the most demanding deceleration challenges. Products are evaluated for endurance, cycle life and material strength.
ACE Controls Inc., providing industry leadership with cost-effective world-class products to decelerate loads, prevents impact damage, dampens noise, increases cycle speeds and improves product performance.
The complete ACE Controls product range includes: industrial and safety shock absorbers, velocity and feed controllers, gas springs, hydraulic dampers, rotary dampers, TUBUS elastomer bumpers, V-Sensors for process monitoring and SLAB damping material for absorbing shock loads and insulating vibrations.
ACE Controls Inc. is also listed in these categories: