About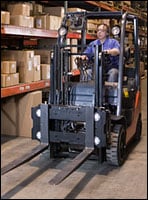 Acme Scale Systems has been a scale industry leader for over 100 years. Our sales, service, and rental divisions enable us to provide unique solutions for every customers needs and applications. Acmes's long-standing presence has established us amongst weighing scale professionals including systems integrators, weighing and measurement experts, certified technicians, and sales engineers. Each providing our customers with valuable problem solving perspectives, assuring carefully guided decisions with proven reliable results.
We sell and service digital scales and weighing equipment for every application, including: commercial, shipping, medical, laboratory, railroad, postal, trucking and more. Acme Scale Systems is also ISO17025 accredited for the calibration of scales, force gauges, calipers, micrometers, indicators, and other dimensional gauges. Click on the link to see our scope of accreditation. Acme Scale Systems also provides preventive maintenance and calibrates pipettes to ISO8655.
Industrial Division
One of Acme's greatest assets is its ability to understand weighing equipment solutions for industrial operations. From large-scale manufacturing plants to potentially hazardous environments, Acme has seen it all in nearly a century of experience and can offer valuable insight and guidance.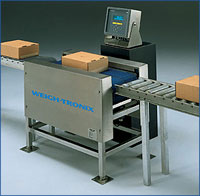 Acme Scale Systems Inc. is a value added distributor for major manufacturers of industrial scales and weighing systems. We support and supply a wide range of scales from candy scales, industrial floor scales, crane scales, to sophisticated weighing systems. Acme Scale Systems also offers a complete label service for both stock and custom labels.
Advanced Integrated Solutions
When your business requires customized measurement or weighing equipment, Advanced Integrated Solutions, a division of Acme, offers total systems integration. Whether it be weighing systems hardware and software, scale-based automated lines, or specialty scale construction, Advanced Integrated Solutions provides a complete spectrum of services.
Quality Control Division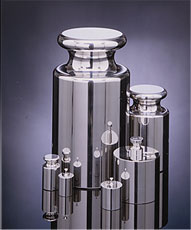 Performance that insures quality control in every aspect - from products, service, support and ISO9000 compliance.

Service and Calibration Division
Beyond our extensive accessible inventory, Acme brings a wealth of weighing measurement resources including maintenance, repair, and design capabilities.

Dependable Service. Acme Scale Systems provides attentive service long after the sale. Certified Weighing consultants deliver and install products that best fit your needs, then provide round-the-clock support to help you manage competently.

Preventive Maintenance Contracts afford long-term assurance that your system will operate at its utmost efficiency with meticulous testing and calibration --- saving you time, expense and inconvenience.

Fully Licensed And Bonded Technicians carry maximum liability insurance.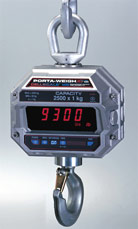 Outstanding Scale Testing And Repair Facilities are among the nation's finest, featuring Class F precision test weights that conform to industry standards, including NIST/ANSIASTM and OIML specifications.

Electronic, Hydraulic And Mechanical Scale And Material Testing Capabilities with the Midwest's highest capacity Certified Crane Scale Test Center. Acme's Crane Scale Test Beam is believed to be the only one in the Midwest that can accurately test up to 120,00 pounds for your scale calibration and material testing needs.

High-Tech Test Trucks can deliver 20,000 pounds of test weights, providing certified calibrations on gross load up to 40,000 pounds.
Rental Division
Quality and precision with high-performance products that fulfill your immediate needs.
Supplier Directory Categories
Acme Scale Systems is listed in these categories: