About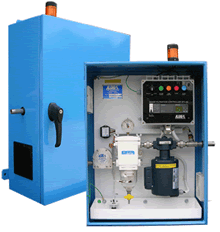 Algae-X is a flexible, innovative and rapidly growing company in the field of fluid treatment. The company specializes in fuel conditioning, treatment, filtration and emission control technologies, and total fuel system management. With an extensive multi-national distribution network, Florida-based Algae-X provides innovative high quality solutions, products and engineering services to customers worldwide.
Algae-X's goals include helping their customers lower the costs of operating and maintaining diesel powered equipment, improving combustion performance and reliability while reducing harmful emissions.
Over the last ten years, Algae-X's intensive efforts in research and development of fuel conditioning technologies placed them as the market leader in magnetic fuel treatment. Their products have been successfully used in thousands of applications all around the world.
The Algae-X approach of "Total Fuel Quality Management & Fuel System Optimization" is unique in an industry where consumers and engine makers have always operated on the premise that "fuel is fuel." Algae-X's Total Fuel System Management provides optimal fuel quality, crucial for peak engine performance, reliability and lowered emissions.

Supplier Directory Categories
Algae-X is listed in these categories: